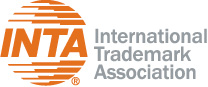 INTA Webinars
Enforcement of IP Rights in Africa Webcast Series
Register

Non-Member - $510
Corporate Member - $270
Associate Member - $270
Government - $250
Nonprofit - $250
Student Member - $200
Professor Member - $200
Honorary Member - $270
Emeritus Member - $270
INTA Staff - Free!
Strategic Partner Member - Free!

Africa and its growing middle class remain a center of attention for Intellectual Property (IP) right-holders and their representatives. Enhanced dialogue is needed involving all stakeholders in Africa on the enforcement of IP rights. With this web series we will be fostering learning and dialogue on IP enforcement issues.
The presenters for this six-session series are experts in their field and include government officials, practitioners, and brand owner representatives from key jurisdictions.
This series will be presented live over the course of six weeks, starting on February 25, 2021. You can purchase a single session or the whole series. And you can also purchase the sessions or the full series on demand after they have been presented live.
The program includes an overview session focusing on the current economic climate, factors contributing to counterfeiting, and the robust anticounterfeiting activities taking place across the region.
Later sessions in the series will provide more detailed analysis in each of the four regions of the continent. In the final session, we will hear from local and international actors on the initiatives in the fight against counterfeiting, cross border initiatives, and the importance of international collaborations. We hope this series will spark debate and contribute to knowledge sharing and capacity building on the African continent and beyond.
INTA will apply for Continuing Legal Education (CLE) credit for the whole series and individual sessions. Total CLE credits available will vary from state to state. For more information, please email: memberoperations@inta.org.