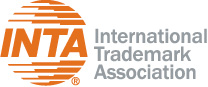 INTA Webinars
Session 3: IP Enforcement in East Africa
Recorded On: 03/11/2021
Register

Non-Member - $100
Corporate Member - $65
Associate Member - $65
Government - $35
Nonprofit - $35
Student Member - $35
Professor Member - $35
Honorary Member - $35
Emeritus Member - $35
INTA Staff - Free!
Strategic Partner Member - Free!
With an active and forward-looking anti-counterfeiting agency in Kenya, an effective system of customs recordal in Mauritius, and trademark registrations obtained faster in Rwanda than at the EUIPO and the USPTO, East African IP practitioners have nothing to be ashamed of.
In this session, speakers will discuss:
The role and mission of the Anti-Counterfeit Authority (ACA) in Kenya; and
Updates on IP rights enforcement in East Africa (Kenya, Rwanda, Ethiopia, and Mauritius).
Abay Feleke
Founder and Managing Partner
IPELA Consultancy Service (Ethiopia)
Abay Feleke is a founder and managing partner at IPELA Consultancy Service, a firm based in Ethiopia providing a wide range of service in the areas of Trademark, Patent, Industrial Design, Utility Model protection and enforcement and corporate matters. He was former Trademark & Industrial Design examiner at Ethiopian Intellectual Property Office.
Abay is a lawyer and licensed trademark Agent in Ethiopia. And he advises and assists international and local clients on intellectual property protection and enforcement measures.
$i++ ?>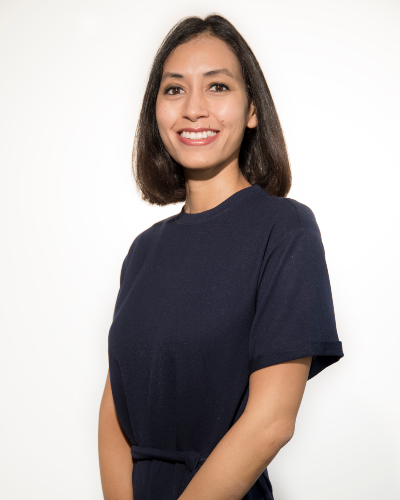 Nora Ho Tu Nam
IPvocate Africa (Mauritius)
Nora Ho Tu Nam is a lawyer at IPvocate Africa, a boutique law firm specialised in protecting, managing and enforcing intellectual property rights all over Africa from Mauritius. She focuses on anti-counterfeiting matters in Africa and has an in-depth knowledge of the law and practice of the enforcement of intellectual property rights.
She is a published author, having written chapters in edited books, journal articles, reports and book reviews. Her 2020 publications include co-authoring an article on the real problem of fakes in Africa: enabling factors and advice to right holders and an article on counterfeit pharmaceuticals in Africa in the times of COVID-19. Both have been published by the Oxford University Press Journal of Intellectual Property Law & Practice.

She previously worked in South Africa and The Gambia, thereby bringing in a solid knowledge of the African continent. She holds a doctorate in law from the University of Pretoria.
$i++ ?>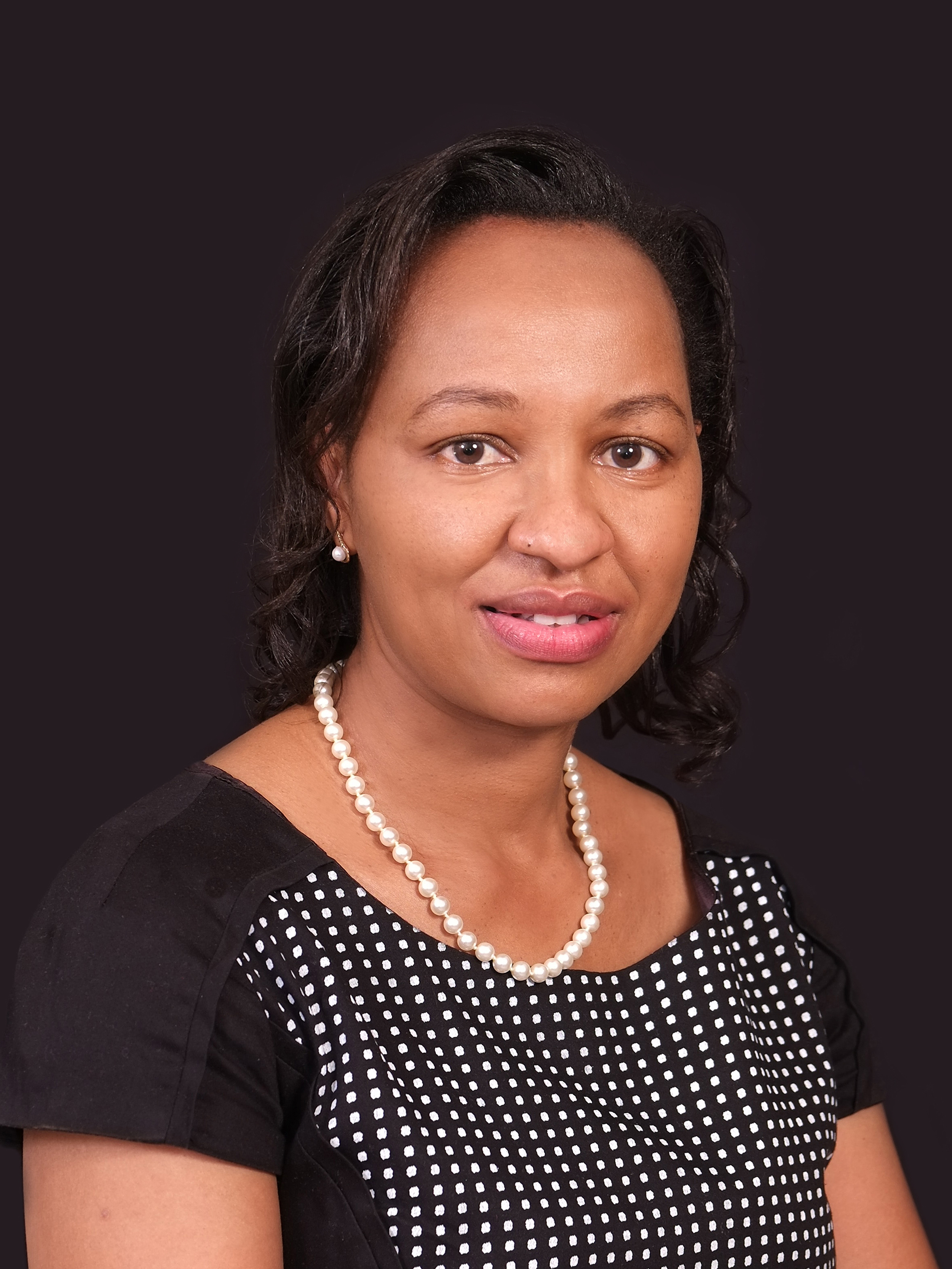 Fridah Kaberia
Acting Executive Director
Anti-Counterfeit Authority (ACA) (Kenya)
Ms. Fridah is the Acting Executive Director of ACA, a State Corporation under the Ministry of Industrialization, Trade and Enterprise Development. ACA is mandated to combat counterfeiting and trade in counterfeit goods in Kenya.
Ms. Fridah has a wealth of experience in Intellectual Property Enforcement spanning over 10 years. She has served the Authority since its inception. Prior to her current position, Ms. Fridah previously served as the Head of Corporate Services within ACA having grown through the ranks due to her exemplary performance.
Ms. Fridah holds a Master's Degree in Business Administration from University of Nairobi and is a member of Institute of Certified Public Accountants and Institute of Certified Public Secretaries of Kenya. Her passion is in empowering young innovators through the protection of their IP rights and promotion of local manufacturing through enforcement of intellectual property rights.
$i++ ?>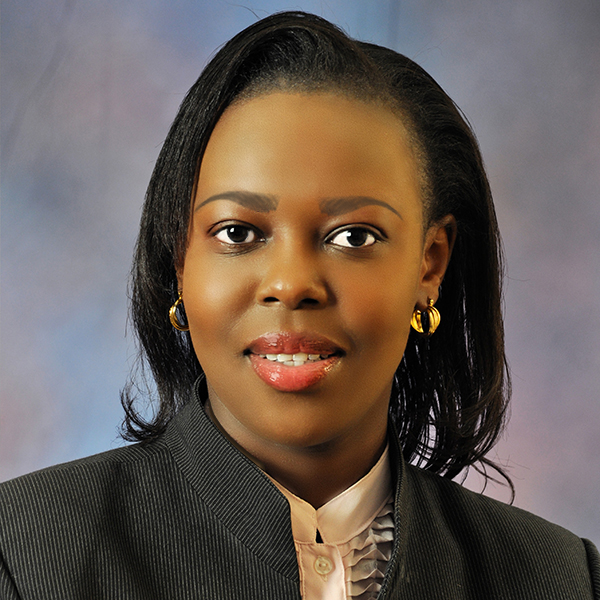 Lorna Mbatia
Founder
CFL Advocates (Kenya)
Lorna is the founder of CFL Advocates and is in charge of the IP practice at the firm.
She has a wealth of expertise in IP prosecution, maintenance, audits, risk management, anticounterfeiting, contentious IP and commercial IP services across East Africa (Kenya, Rwanda, Somalia, Somaliland, Burundi, Tanzania, Uganda and South Sudan), ARIPO and OAPI.
She is currently a member of the INTA Board of Directors, the Co-chairperson of the INTA Africa Global Advisory Council and the chairperson of the Africa and Middle East subcommittee of the INTA Anticounterfeiting Committee.
Lorna has been recognized in several international leading legal directories including Chambers Global, Managing IP, WTR1000, World IP Review and Client Choice awards for her professionalism and commitment in the IP field.
$i++ ?>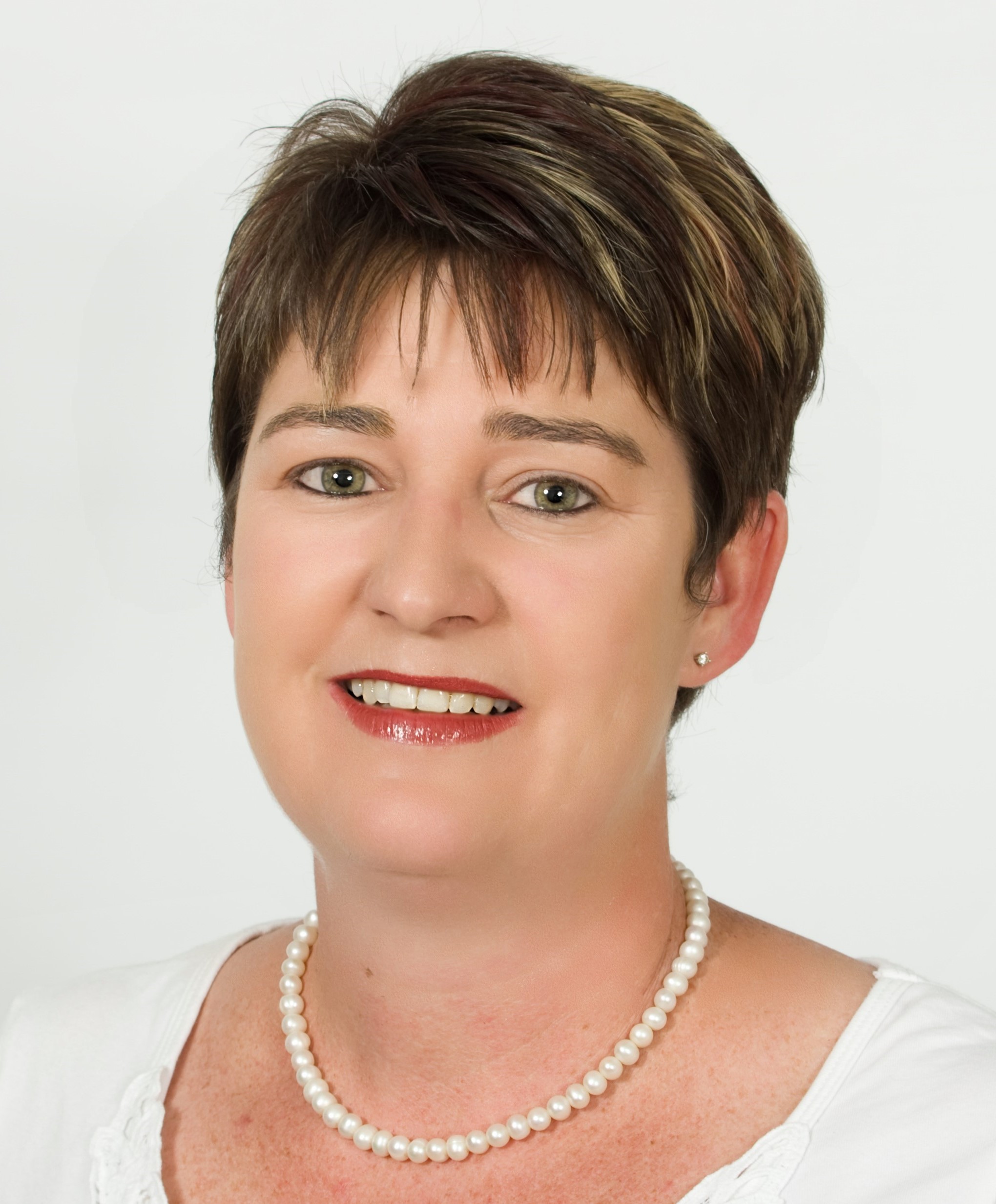 Vanessa Ferguson (Moderator)
Founder
Ferguson Attorneys (South Africa)
Vanessa is the founder of FERGUSON ATTORNEYS a South African Intellectual Property and Anti-Counterfeiting specialist law firm.
For more than two decades, Vanessa has been assisting clients from all industries and areas in respect of both traditional and non-traditional IP protection and enforcement, including anti-counterfeiting measures, both in South Africa as well as key African territories.
Vanessa furthermore holds the position of Immediate President of the South African Institute of Intellectual Property (SAIIPL) – 2019-2020, member of Council, as well as the Anti-Counterfeiting and Education committees. Vanessa serves as a member of the INTA (International Trade Mark Association) Middle East & Africa Anti-Counterfeiting Committee.
She is the co-author with Marius Schneider of the book "Enforcement of Intellectual Property Rights in Africa", published by Oxford University Press in May 2020.
With a strong passion and belief in education and capacity building, Vanessa works closely with government bodies and industries in South Africa and is actively involved in the training programs for law enforcement, customs and other role players in anti-counterfeiting and intellectual property enforcement measures.
$i++ ?>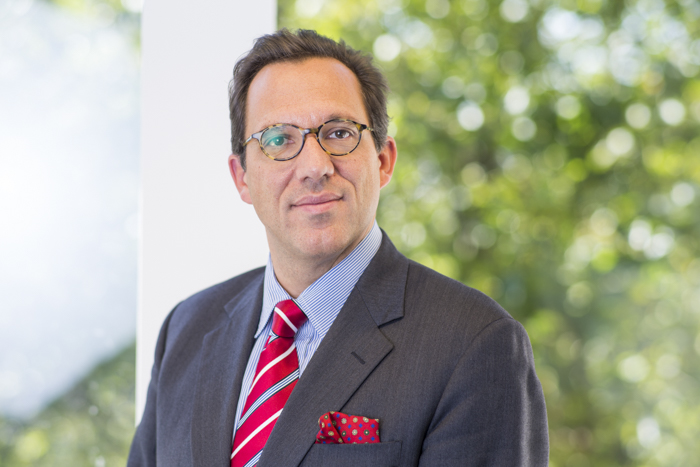 Marius Schneider (Moderator)
Founder and Director
IPvocate Africa (Mauritius)
Marius is the founder and director of IPvocate Africa, a law firm focusing on the protection, management, and enforcement of IP rights all over Africa. He assists clients, including multinationals from Europe and North America, in setting up and enforcing their IP strategy across Africa.
Marius is the co-author with Vanessa Ferguson of the 2020 Oxford University Press (OUP) publication 'Enforcement of Intellectual Property Rights in Africa', the first book discussing intellectual property rights enforcement in all 54 African countries. He is the co-editor of the OUP publication 'Enforcement of Intellectual Property Rights through Border Measures – Law and Practice in the EU' (third edition in progress) and a Consulting Editor of the OUP Journal of Intellectual Property Law & Practice.

He is a lawyer at the Brussels bar and is registered as a Legal Adviser in Mauritius. He serves on the INTA Anti-Counterfeiting Committee, the EUIPO Observatory and the ECTA Anti-Counterfeiting Committee. Marius works in English, French, German and Dutch.
$i++ ?>
INTA will apply for Continuing Legal Education (CLE) credit for the whole series and individual sessions. Total CLE credits available will vary from state to state. For more information, please email: memberoperations@inta.org.
COURSE NUMBERS BY STATE
only states with course numbers are listed
New Jersey
Live and On-Demand: 127
Florida
Live and On-Demand: 2107393N
Illinois
Live and On-Demand: 464581
Indiana
Live and On-Demand: 278123
Texas
Live: 174117277
On-Demand: 174117278
Virginia
Live: NII1007
On-Demand: NII1007
Key:

Complete

Next

Failed

Available

Locked