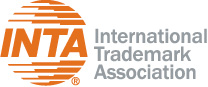 INTA Webinars
INTA's Leaders
Hear from INTA's leaders as they share personal stories about their careers, experiences, and interests beyond trademarks.
Learn More
Welcome to INTA's e-learning!
Build your knowledge base and skills at your own pace.
Explore the e-learning offerings that will keep you current on trademark topics and issues.
INTA's e-learning offerings are dynamic, educational resources that provide the best value in online trademark education for anyone, anywhere in the world.
Offerings include fundamental and timely webcasts that cover hot topics on a variety of issues.
Recommended For You
E-Learning offers:
Affordability, Easy Access, 24-hours a day, Course Materials, Audio and Visual components, CLE/CPD is available for most programs.
Browse the Catalog