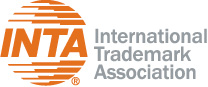 INTA Webinars
Upcoming Webcasts
How Will New Changes to Argentina IP Law and Practice Affect the Rights of Brand Owners?

Includes a Live Web Event on 12/03/2019 at 11:00 AM (EST)

Join us as a panel of experienced local practitioners reviews the stages and timelines of the new opposition and cancellation proceedings, discusses the impact of the new scenario on the roles of applicants and opponents, and highlights methods of cost savings and delay reduction through efficient negotiation. Gain valuable insight on the criteria to meet the use requirement under the amended law. Learn how to calculate and manage deadlines for the recently implemented mid-term declaration of use.