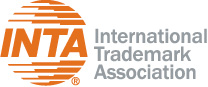 INTA Webinars
The New WHOIS: Prepare for Sweeping Changes to the Domain Database
Recorded On: 04/25/2018
This lively and timely webcast addresses what INTA members need to know about the coming changes to the WHOIS domain name registrant database. ICANN is under pressure to change its current policy due to the implementation of the European General Data Protection Regulation (GDPR). The ICANN proposed interim model for compliance could potentially have the WHOIS system "go dark" on May 25th, 2018. What is the interim proposal? How will it change trademark enforcement practice? What is INTA doing about it? What can you do about it?

Attend this webcast and learn how the GDPR applies to WHOIS, how ICANN plans to comply by employing its proposed interim policy, and what effects the interim policy will have on trademark owners. Panelists will provide suggestions for adapting your practice to the proposed interim policy, with an emphasis on domain name disputes including the Uniform Dispute Resolution Policy.
CLE Pending. Please email cle@inta.org for more information.

Tim Chen
DomainTools
Tim joined as CEO of DomainTools in 2009 and has led the transformation of the company from an advertising based consumer service to a profitable and growing Enterprise SaaS security firm with over 500 global customers.
Prior to DomainTools, Tim spent over 10 years in business development executive roles with Internet and software companies in San Francisco, and four years in the Corporate Finance group at J.P. Morgan in New York. Originally from Rochester, New York, Tim is a Phi Beta Kappa graduate of Haverford College, has an MBA from Stanford University, and sits on the board of NewRetirement.com, an automated retirement planning service.
$i++ ?>
Paul McGrady (Moderator)
Winstron & Strawn LLP (United States)
Paul McGrady works with clients in the adoption, prosecution, licensing, and enforcement of trademarks in the United States and throughout the world.
Paul represents large brand owners, including new gTLD registries, in their domain name and ICANN matters as well as brand-friendly registrars. Paul served a critical role in the strategy and negotiations which led to ICANN's adoption of "Specification 13" in which ICANN finally recognized the unique role and responsibilities of brand registries. His experience includes domain name disputes, domain name transactions, the creation of new top-level domain names, CAN-SPAM disputes, Computer Fraud & Abuse Act disputes, online copyright and brand identity disputes, and transactions and counseling related to intellectual property aspects of social/mobile media.
Paul has successfully handled more than 500 proceedings under the Uniform Domain Dispute Resolution Procedure (UDRP). He has also handled multiple litigations brought under the Anti-Cybersquatting Consumer Protection Act (ACPA) and successful actions under foreign domain name dispute policies.
Prior to working in a private practice, Paul was in-house counsel for a True Value Hardware practicing in trademarks, franchising, advertising, and shareholder/member relations.
$i++ ?>
Patricia McGovern
DFMG Solicitors (Ireland)
Patricia practices in all areas of intellectual property and information technology law and related fields such as data protection, franchising, employment and competition. Her experience includes protection and enforcement of patents, trade marks, copyright and designs.
Her depth and breadth of knowledge and experience of intellectual property and information technology law and related fields such as data protection, franchising, employment and competition ensures all aspects of your intellectual property is considered and secured, from protection strategies for your patents, trademarks, copyright, designs, know-how and trade secrets to enforcing your rights and ensuring that you have appropriate and adequate documentation in place to be legally compliant and protect your interests.
Qualified as a solicitor in 1987, as a Registered Irish Trade Mark Agent in 1994 and as a Community Trade Mark and Design Attorney in 1996, Patricia has built up an enviable client list of national and international clients and works both in Ireland and across Europe.
Patricia has also gained considerable experience in business law. During her career, she has acted in a significant number of high profile acquisitions, public listings and takeovers.
$i++ ?>
Chris Oldknow
Elipe Limited (United Kingdom)
Before co-founding Elipe in 2014, Chris spent 15 years at Microsoft leading anti-counterfeiting, anti-piracy and licence compliance activities in the UK and central & eastern Europe. He drove international policy and advocacy at the company, integrating IP enforcement with corporate affairs.
After leaving Microsoft, Chris was interim vice president of anti-piracy at US media and entertainment company NBCUniversal, and a consultant to various trade associations and companies.
Chris was, until recently, chair of the Anti-Counterfeiting Group (ACG) and has been actively involved in many other associations. His track record shows repeated delivery of business-focused results through engagement.
Chris has a degree in physics and a master's in IP law. He was called to the bar in 1995.
$i++ ?>
Susan Payne
Valideus (United Kingdom)
Susan is Head of Legal Policy and joined Valideus from BBC Worldwide, where she was Head of Brand Protection. She brought her knowledge from the other side of the new gTLD application process, having worked on the application for the dot-BBC TLD, and been responsible for BBC Worldwide's brand protection strategy at the second level. Working with limited budgets and personnel resources, she has faced the same problems that many clients are currently facing in seeking to protect their brands in the expanded gTLD space.
At Valideus Susan helps our clients navigate ICANN policy, to ensure that they remain compliant with their obligations as a registry operator, and engages on new ICANN policy development, being an active participant in a number of ICANN working groups including those on New gTLD Subsequent Procedures and Rights Protections.
Susan is one of the honorary legal advisors to the Brand Registry Group (BRG) and will be the INTA Internet Committee's subcommittee chair for New gTLD Subsequent Rounds and Geographic Terms during the 2018-2019 term.
$i++ ?>
Lori Schulman
International Trademark Association (United States)
As Senior Director of Internet Policy, Ms. Schulman serves as the Association's primary representative and spokesperson engaging the Internet Corporation for Assigned Names and Numbers (ICANN) and other Internet-related organizations, and will participate in the development of Association policies and positions on ICANN issues and on trademark issues relating to the Internet.
Ms. Schulman has a J.D. from George Mason University School of Law and a B.A. from Tufts University.
$i++ ?>
Bradley Silver
Time Warner Inc. (United States)
Bradley Silver is Chief Intellectual Property Counsel for Time Warner Inc., where he focuses on a broad range of IP matters relevant to the Time Warner's business strategy, and the diverse products and services offered by Time Warner's operating divisions: Warner Bros., HBO, and Turner. Bradley concentrates on advising colleagues on copyright and trademark issues relevant to Time Warner's exploitation, protection and enforcement its intellectual property assets, including: digital copyright strategy, IP transactional matters, brand and content protection, anti-piracy initiatives as well as legislative and policy matters in the US and globally. Bradley obtained a Bachelor of Arts, (BA, 1993) and law degree (LLB, 1996) from the University of the Witwatersrand in Johannesburg. Following his graduation, he joined the entertainment law practice of Webber Wentzel, a leading South African law firm in Johannesburg before moving to New York in 2000 to join the IP transactional group of Kirkland & Ellis. Bradley joined the legal practice of Time Warner Inc. in 2004, and became Chief IP Counsel in 2015.
$i++ ?>
Todd Williams
Turner Broadcasting System, Inc. (United States)
Todd Williams is Senior Counsel at Turner, which owns and operates more than 100 news and entertainment networks and businesses around the world, including CNN, TNT, TBS, TCM, truTV, Cartoon Network, adult swim, and Bleacher Report. As part of his role, Todd leads Turner's digital enforcement and domain-name efforts, including all of Turner's domain-name advocacy at ICANN.
Todd is the Co-Vice-chair of the INTA Internet Committee, and formerly served on the ICANN Working Group responsible for developing accreditation standards for WHOIS privacy and proxy service providers. He is a graduate of the University of Florida and Harvard Law School.
$i++ ?>
Key:

Complete

Next

Failed

Available

Locked
04/25/2018 at 11:00 AM (EDT) | 75 minutes
04/25/2018 at 11:00 AM (EDT) | 75 minutes