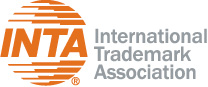 INTA Webinars
The Mediation Toolbox: Best Practices in Mediation for Europe, the Middle East, and Africa
Recorded On: 06/18/2019
With mediation becoming more prevalent globally and being encouraged by the court systems, the need to raise awareness, share best practices and train practitioners is important. This webinar will cover best practices in these jurisdictions, specifically the European Union, UAE (including Dubai), and South Africa, and the applicable laws and useful tools of each location.
CLE credit pending.
Felicia Boyd (Moderator)
Barnes & Thornburg LLP (United States)
Felicia Boyd, Barnes & Thornburg LLP (United States); Chair of the INTA Europe, Africa and Middle East Subcommittee of the Alternative Dispute Resolution Committee
A past co-chair of the firm's Intellectual Property Department, Felicia's victories as a litigator have included preliminary injunction motions, summary judgment motions, favorable settlements and jury verdicts at trial. A registered patent attorney, Felicia has represented clients in contested proceedings before various branches of the U.S. Patent and Trademark Office (USPTO).
Felicia has played a leading role in scores of IP matters, large and small, for multiple clients over decades of practice. Her experience spans a diverse array of industries, including financial and investment services, medical devices, software, music, pharmaceuticals and manufactured goods. Felicia offers clients significant skill in complex case management and the coordination of global discovery efforts. She effectively designs and implements litigation strategy consistent with client objectives. In addition, Felicia advises on Markman strategy, briefing and argument, and the selection and development of all experts.
$i++ ?>
Barbara Berdou
Berdou Attorneys (South Africa)
Barbara started her IP career in 1994 with a boutique South African IP law firm (founded in the 1870s). This was followed by a decade of practice in what was then the largest commercial law firm in South Africa (founded in 1868). Barbara founded Berdou Attorneys as a boutique IP law firm in 2005. She is passionate about all aspects of trade mark law and has considerable experience in representing trade mark owners throughout Africa.
Barbara has held various leadership roles in INTA, and currently co-chairs the Africa Global Advisory Council, and chairs the Indigenous Rights Committee which is part of INTA's Advocacy Group.
$i++ ?>
Reyes Campello Estebaranz
CEALAW – European Intellectual Property Attorneys (Spain)
Reyes Campello Estebaranz graduated from ICADE (Comillas Jesuits University, Madrid) with a degree in law and business science, and she has a master's in IP as well as a degree in International IP, Civil and Commercial Mediation. In the bar exam for the Spanish Patent and Trademark Office she achieved the highest score in Spain. She is Attorney at law, Spanish official industrial property agent and European patent and trademark attorney, as well as UDRP Panelist, Mediator and Arbitrator in IP matters for WIPO, INTA (Panel of TM Mediators), and other various institutions.
She has practised IP law for more than 20 years. In 2002, she founded CEALAW, one of Spain's leading IP boutique firms which main office is located in Alicante, home of the EUIPO and the Spanish European Trademark and Community Designs Court.
Reyes is specialized in all aspects of IP law, including European trademarks, European patents, anti-counterfeiting, IP enforcement and ADR solutions. She advises both national and international clients on IP and related issues, and has extensive experience in ADR proceedings, as well as anti-counterfeiting actions and IP litigation.
She is an active member of INTA, ABA and the AIPPI, as well as other IP related associations.
$i++ ?>
Faisal Daudpota
Daudpota International (Dubai)
Mr. Faisal Daudpota, the Senior Partner at Daudpota International, has been recognized as leading trademark lawyer of UAE for the years 2014, 2013 and 2012 in International Who's Who Legal.
Mr. Daudpota is expert at counseling clients on all aspects of laws relating to intellectual property prosecutions and enforcement in multiple jurisdictions across Middle East as well as in Far East Asia. Mr. Daudpota has managed multiple litigations and instructed counsels in various countries for matters pertaining to trademark infringement, copyright infringement. Mr. Daudpota also manages trademark portfolios for a number of globally active companies.
Professional Education / Accreditation:
LLM (Intellectual Property)
Kings College London (University of London)
$i++ ?>
Key:

Complete

Next

Failed

Available

Locked
06/18/2019 at 9:00 AM (EDT) | 75 minutes
06/18/2019 at 9:00 AM (EDT) | 75 minutes