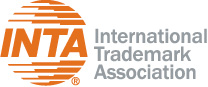 INTA Webinars
Social Media Bloggers & Influencers
Recorded On: 02/12/2018
Register

Non-Member - $85
Corporate Member - $65
Associate Member - $65
Government - $50
Nonprofit - $50
Student Member - $35
Professor Member - $35
Honorary Member - $65
Emeritus Member - $65
INTA Staff - Free!
Strategic Partner Member - Free!
CLE is not available for this segment. Please email cle@inta.org for more information.

Social Media Bloggers & Influencers is the sixth segment in the Business Transactions Webcast Series. In this segment, an expert panel of speakers will provide background on advertising on social media platforms and answering the "What is an Influencer" question. With the increase in users on social media, brands are increasingly turning to social media platforms as the medium of choice for advertising and engaging bloggers and celebrities in "Influencer Marketing".
As the Federal Trade Commission (FTC) has been active in bringing regulatory actions in this space, there will be discussion on FTC Enforcement Guides and an overview of recent regulatory actions. The webcast will conclude with best practices to consider when engaging in Influencer Marketing in light of the FTC guidance.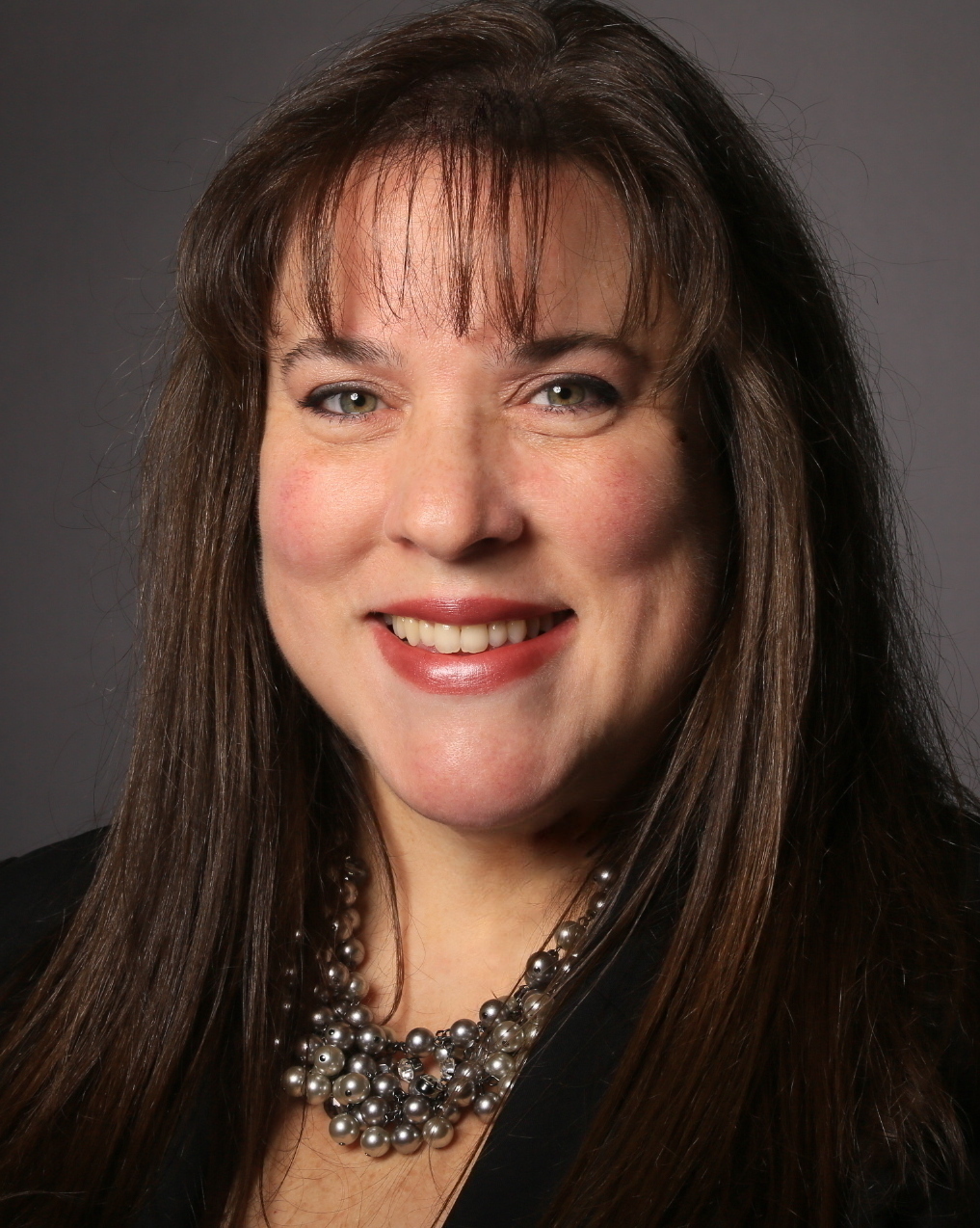 Lauren A. Dienes-Middlen
World Wrestling Entertainment, Inc. (United States)
As the Senior Vice President, Assistant General Counsel of Intellectual Property, Ms. Dienes-Middlen is the Head of the Intellectual Property Group of the Business & Legal Affairs Department of World Wrestling Entertainment, Inc. ("WWE"), a multibillion dollar, international, integrated media and entertainment company, where she has worked for the past 17 years.
At WWE, Ms. Dienes-Middlen is responsible for counseling the business groups regarding the best branding strategy for enhancing and developing strong trademark rights worldwide, including proper selection and use of marks. She is responsible for all trademark availability analyses as well as the prosecution of trademark applications and registrations in the United States and in more than 80 countries, including managing all trademark opposition and cancellation proceedings worldwide.
In addition, Ms. Dienes-Middlen is responsible for negotiating and drafting the company's worldwide Consumer Products license agreements, settlement and co-existence agreements, product placement contracts, location agreements, photographer agreements, model releases and non-disclosure agreements.
Ms. Dienes-Middlen also manages WWE's Anti-Piracy Program, overseeing the enforcement of WWE's rights with respect to online video piracy, counterfeit physical goods, domain name arbitrations, seizures, and litigation worldwide. In addition to assisting with litigation, she has valuable experience in achieving amicable resolutions of trademark disputes through negotiating coexistence arrangements and settlement agreements. Ms. Dienes-Middlen is responsible for reviewing and approving all of WWE's licensed product, venue merchandise, advertisements, books, magazines, home video, pay-per-view key art, photographs, and press releases. Lastly, she is responsible for procuring and maintaining the company's domain name portfolio of approximately 2,000 URLs worldwide.
$i++ ?>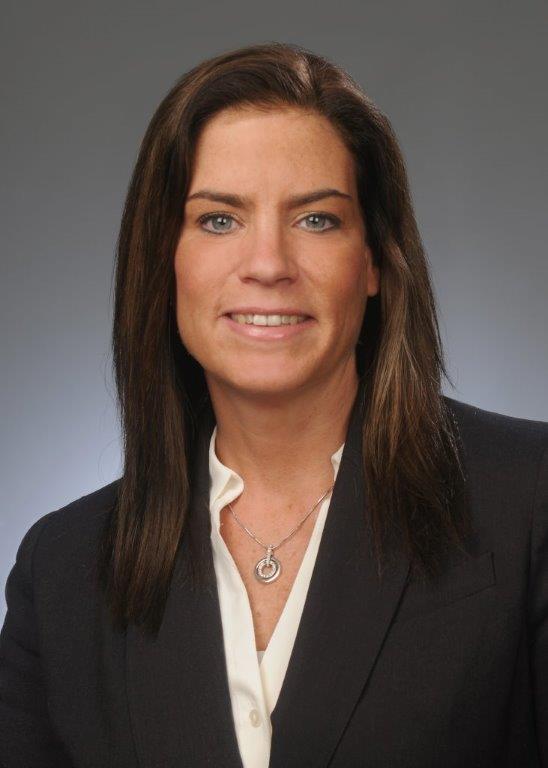 Cathy Lueders
MasterCard International Incorporated
Cathy has been in house counsel at Mastercard since 2006. She is currently Assistant General Counsel for the US Region, the company's largest region responsible for 40% of the revenue. Her responsibilities include end to end support for all legal issues within the US Region, including providing timely, concise and business-focused legal advice on various areas of the law, negotiating various agreements and engagements with financial institutions, merchants, non-traditional and digital partners as well as regulatory and policy issues. She is a co-lead of the Law and Franchise Integrity Department's Community Service Volunteer efforts, personally logging over 300 hours in 2017.
Prior to MasterCard, Cathy was Chief IP Counsel and Senior Associate General Counsel for Instinet Incorporated, an electronic broker dealer in New York which is now a part of Nomura Securities. Cathy was responsible for all intellectual property, transaction, technology and contractual matters for Instinet as well as responsible for providing legal input on intellectual property and technology strategies across the company. Prior to moving in house, Cathy began her career as an associate in the Advertising and Marketing group at Hall Dickler Kent Friedman and Wood in New York.
Cathy is a graduate from Franklin Pierce Law Center (now known as the University of New Hampshire School of Law) where she earned both her Juris Doctorate and LL.M in Intellectual Property. She received her B.A. in Administration of Criminal Justice in 1991 from the Pennsylvania State University in State College, Pennsylvania.
Outside of work, Cathy has been heavily involved with the International Trademark Association since 1995, serving on the Saul Lefkowitz Moot Court Competition Committee, moving up to lead that committee and recently finished a 3 year term on INTA's Board of Directors.
$i++ ?>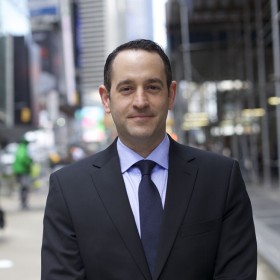 Scott J. Lebson (Moderator)
Ladas & Parry LLP (United States)
Scott Lebson is a Partner in the New York Office of Ladas & Parry LLP. His practice focuses on the clearance, prosecution, registration and enforcement of trademark and domain name rights and also commercial transactions relating to the worldwide acquisition, sale, licensing and securitization of intellectual property rights generally.
Scott has acted as lead counsel for numerous intellectual property transactions, including trademark, patent, domain and software licenses and major acquisitions and divestitures of IP. Scott has extensive experience in drafting and negotiating new media agreements, including content and data licenses; maintenance/service agreements; outsourcing agreements; software as a service agreements (SaaS); master services and procurement agreements; online privacy policies and terms and conditions and various other web-based agreements. Scott's practice has expanded to include counseling clients with respect to online advertising and compliance with FTC guidelines surrounding use of social media influencers and data privacy issues.
Scott also helps lead Ladas & Parry's IP Recordals Group where he counsels multinational clients with respect to the worldwide recordal of assignment and other transfers of intellectual property rights. Mr. Lebson is an accomplished speaker and has lectured extensively on intellectual property matters and is considered one of the foremost authorities in the evolving area of international intellectual property securitization. Scott is the co-author and co-editor of a two-volume book series on intellectual property entitled "Intellectual Property Strategies for the 21st Century Corporation and "Intellectual Property Operations & Implementation in the 21st Century Corporation".
Scott graduated from Villanova University and Hofstra University School of Law.
$i++ ?>
Key:

Complete

Next

Failed

Available

Locked