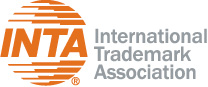 INTA Webinars
Nontraditional Trademark Administrators (TMAs) Career Paths
Recorded On: 10/19/2017
This webcast will showcase career paths of high-achieving trademark administrators of different backgrounds, and will provide tips for successful career development.

Anne H. Chasser
Director and Consultant, BrandDot 360
Anne Chasser is currently a Director and consultant with Dot Brand 360, a digital strategy agency.
With over 40 years' experience, Chasser was the Associate Vice President for Intellectual Property at the University of Cincinnati from 2005-2012, where she led intellectual property strategy, technology transfer, and innovation for the University.
Chasser served as the Commissioner for Trademarks for the United States Patent & Trademark Office, an agency of the U.S. Department of Commerce, nominated by President Bill Clinton and confirmed by the United States Senate in 1999. She served in both the Clinton and George W. Bush administrations, and she continued to work closely with the U.S. Patent and Trademark Office as a 6-year member of the Trademark Public Advisory Committee, ending in 2016.
Prior to government service, Chasser was President of the International Trademark Association where she regularly testified before Congress.
Chasser was in The Ohio State University administration for 23 years. In 1982, she established the Ohio State University Trademark and Licensing Program, one of the most successful collegiate licensing programs in the country. The Program has generated over to $140 million in revenue for Ohio State since its inception.
Chasser was trained in mediation and negotiation at Harvard Law School. She was named "One of the 50 most influential people in the intellectual property world," by Managing Intellectual Property magazine. She was also recognized in 2013 and 2014 as one of the top 300 intellectual asset managers worldwide.
She has co-authored two books, Brand Rewired and Domain Names Rewired, published by John Wiley. She was inducted into the Collegiate Licensing Hall of Fame in 2012. The Ohio State John Glenn College of Public Affairs awarded Chasser the 2014 Distinguished Career Award. In 2015, The United States Patent and Trademark Society presented Chasser with the Frederico Award for her contributions to improvement of the Patent and Trademark systems for the United States.
$i++ ?>
Jayne Durden
CPA Global (United Kingdom)
Jayne is a seasoned trademark attorney and solicitor. She is experienced in working in large and boutique law firms in the US and Australia where she helped in-house legal counsel and brand managers develop strong brands, supported by strategic trademark filing strategies and strong and effective team structure to support this. Jayne has managed IP departments and coordinated creative change-management solutions for corporate and law firm groups to help reduce risk, maximize resources and ensure accuracy. At CPA Global, Jayne runs the Solutions Architecture team which conducts IP Diagnostics with corporate and law firm clients.
$i++ ?>
Mary Man
Head of Global Formalities, Senior IP Manager, Rouse Legal
Mary Man is head of Global Formalities for Rouse based in their Hong Kong office. She studied in London and is a part qualified UK Trade Mark Attorney.
Prior to joining Rouse, she worked in the IP departments of two well-known Hong Kong firms. Her roles involved Hong Kong and foreign trademarks and designs prosecution. Subsequently she was given the opportunity to extend her practice and acquired experience on patent prosecution in Hong Kong.

Mary's role at Rouse involves developing and improving internal operations to best serve the needs of Rouse's clients. Having been given the opportunity to work in-house while at Rouse, she used that experience to take a more commercial approach, understanding the internal challenges and tackling issues with the business and practical solutions in mind.
While based in Hong Kong, Mary has also spent time in Rouse's China, Vietnam and Thailand offices where she helped to develop and implement cost efficient ways of working by standardizing processes, restructuring teams, sharing best practices and training.
$i++ ?>
Nadya (Nadejda) Romanova (Moderator)
Trademark Examination Clerk, Bereskin & Parr
Nadya has more than ten years of experience in various roles with trademark, including clearance, prosecution, and opposition. Nadya also has some experience with copyright and domain names.
In addition to being a member of Trademark Administrators Committee of INTA, Nadya is also an active member of the Forums and Seminars Committee of the Intellectual Property Institute of Canada ("IPIC"). Nadya is serving as a moderator at the 2017 Annual Meeting of IPIC.
$i++ ?>
Key:

Complete

Next

Failed

Available

Locked
10/19/2017 at 7:00 PM (EDT) | 75 minutes
10/19/2017 at 7:00 PM (EDT) | 75 minutes