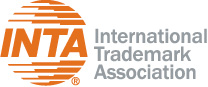 INTA Webinars
Lisbon Agreement—the New International Registration System for GIs
Recorded On: 09/16/2020
Register

Non-Member - $100
Corporate Member - $50
Associate Member - $50
Government - $25
Nonprofit - $25
Student Member - $25
Professor Member - $25
Honorary Member - $50
Emeritus Member - $50
INTA Staff - Free!
Strategic Partner Member - Free!
On February 26, 2020, the WIPO Geneva Act of the Lisbon Agreement on Appellations of Origin and Geographical Indications entered into force. The Geneva Act establishes an international and transparent registry for GIs, which will allow protection to be obtained in several jurisdictions through one single application to be filed with WIPO.
The panel of speakers will examine how stakeholders are facing the implementation of the Agreement, analyzing opportunities and issues from the prospective of both GI holders and trademark right holders.
INTA's GIs Committee is currently drafting a position paper on this issue to support the Association's advocacy efforts regarding the implementation of the Lisbon Agreement.
Elio De Tullio (Moderator)
De Tullio & Partners (Italy)
• Managing Partner of De Tullio & Partners
• Attorney-at-Law
• Admitted to the Bar in Italy since 1994
• Registered European and Italian Trade Mark & Design Attorney
• Director of the Italy-Argentina Chamber of Commerce (CaCIA) and member of the Board of Directors of the Italy-Dominica Chamber of Commerce
• Legal Advisor for Istituto di Economia dei Media (Fondazione Rosselli) and Fondazione Valore Italia of the Italian Ministry of Economic Development
$i++ ?>
John A. Clarke
European Commission (Belgium)
John Clarke is the Director for International Affairs in the European Commission's Agriculture department. He has been the chief negotiator for many of the EU's Free Trade Agreements including on GI's. He was previously head of the EU Delegation to the WTO and UN in Geneva. Before joining the EU in 1993 he spent ten years as an official of the Hong Kong government and was the negotiator of the WTO TRIPS Agreement.

$i++ ?>
Alexandra Grazioli
World Intellectual Property Organization (Switzerland)
Alexandra Grazioli is currently Director of the Lisbon Registry in the Brands and Designs Sector of the World Intellectual Property Organization (WIPO). Her area of supervision involves the management, development and promotion of the Lisbon System, as well as the development and implementation of projects relating to geographical indications. Since taking up her duties with WIPO in 2014, she has worked as Senior Counsellor and then as Director in the Office of the Director General.
Before joining WIPO, she worked at the Swiss Federal Institute of Intellectual Property first as trademark examiner, then as Senior Legal Advisor, where she was responsible for the coordination of WIPO issues and negotiations on geographical indications. Finally, she worked as Counsellor in charge of intellectual property issues at the Permanent Mission of Switzerland to the United Nations Office and to the Other Organizations in Geneva. As representative and head of the Delegation of Switzerland, she attended several meetings and negotiations in all fields of intellectual property and on issues relating to governance and budgetary issues at WIPO, WTO (TRIPS and Doha Round negotiations).
$i++ ?>
Frank Hellwig
Castlewood Strategies LLC (USA)
Frank Z. Hellwig is the founding partner of Castlewood Strategies LLC, focusing on developing and implementing strategies to solve complex IP problems for his clients. Prior to the founding of Castlewood Strategies, Frank worked in various legal capacities for Anheuser-Busch InBev from 1991 until 2015, most recently as Global Legal Director for Intellectual Property at the global headquarters in Leuven, Belgium. From 1986 to 1991, Frank worked at the US Patent and Trademark Office. In addition, Frank was an adjunct professor of law at Washington University School of Law in St. Louis, Missouri from 2001 to 2004 and was a US government industry trade advisor from 2005 to 2012. He graduated from Georgetown University Law Center with a J.D. degree in 1983 and from George Washington University with an LL.M. in Intellectual Property in 1990. Frank has been practicing IP law for over 30 years and geographical indication law for nearly 25 years. Frank is based in the United States and is licensed to practice in New York and Missouri.
$i++ ?>
Massimo Vittori
oriGIn (Switzerland)
Massimo Vittori is the Managing Director of oriGIn, in charge of the Organization's strategic planning and overall management.
Massimo previously worked as legal advisor at the International Trade Center (ITC) – a technical assistance agency of the World Trade Organization and the United Nations – where he was in charge of several projects in the field of intellectual property, trade law harmonization, model contacts for SMEs and alternative business dispute resolution mechanisms. Massimo also worked at the United Nations Conference for Trade and Development (UNCTAD) on the improvement of developing countries' investment climate through regulatory reforms.
Following his Bachelor Degree in International Relations, Massimo obtained a Master's Degree in International Law at the Graduate Institute of International and Development Studies of Geneva and an LL.M. in Intellectual Property at the University of Turin.
Massimo regularly delivers seminars on GIs, trademarks and trade related issues in several European Universities.
$i++ ?>
Please note that the CLE verification code presented during this presentation is for the live webcast only and not for the on-demand recording.

A General Certificate of Attendance is available for participants who are located outside of the United States.
CLE for the following states have been approved and a certificate of attendance is available for download:
California
Illinois
New Jersey
Texas
Additional states will be added as they are approved. Please email memberoperations@inta.org with any questions.
Key:

Complete

Next

Failed

Available

Locked