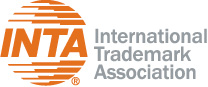 INTA Webinars
International Certificate Course: The Lifecycle of a Trademark - Full Program
Register

Non-Member - $500
Corporate Member - $300
Associate Member - $300
Government - $250
Nonprofit - $250
Student Member - $200
Professor Member - $200
Honorary Member - $250
Emeritus Member - $250
Strategic Partner Member - $250
Our comprehensive course is divided into six regional chapters, each dedicated to exploring the nuances of trademark registration in specific global regions:
Africa
Asia Pacific
Europe
Latin America
Middle East
North America
Guided by our expert member instructors, you'll navigate the process of securing and maintaining trademarks within these designated regions. Throughout each chapter, you can anticipate gaining invaluable insights into the following topics:
Preliminary Clearance: Grasp the crucial initial steps in assessing the feasibility of a trademark in your chosen region.
Full Search: Conduct comprehensive searches to identify potential conflicts and risks associated with your mark.
Costs: Explore the financial aspects involved in the trademark clearance process.
Filing Efficiencies Offered by Regional Treaties: Learn about the benefits and efficiencies that regional treaties offer for trademark registration.
Usage: Examine the significance of the mark's actual usage in the clearance process.
Overcoming Objections: Strategize approaches to surmount objections and challenges during the clearance process.
Renewals: Understand the procedures and requirements for renewing a trademark in the region.
Protection: Appreciate the importance of safeguarding a registered trademark against infringement and unauthorized usage.
Register User/Licensee: Explore the possibilities of registering users or licensees for your mark.
Key:

Complete

Next

Failed

Available

Locked
Academic Honesty Statement
Agree to terms to continue.
Agree to terms to continue.
1.00 credit | Certificate available
Badge available
1.00 credit | Certificate available
Badge available
| Access Date | Quiz Result | Score | Actions |
| --- | --- | --- | --- |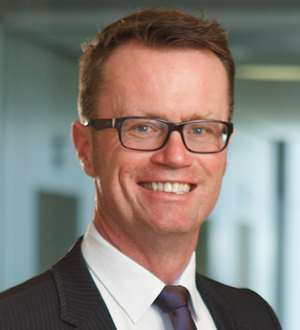 Nick Holmes
Principal
DAVIES COLLISON CAVE
Nick has practiced in all aspects of trademark law in Australia and New Zealand for over twenty-five years.


In addition to his experience in all aspects of Australian trademark law, Nick is a recognized specialist in New Zealand trademark law. Nick teaches New Zealand Trademark Law and Practice as part of the University of Melbourne post-graduate LLM programme, a post he has held for over 15 years. He also sits on two separate Technical Focus Groups which advise the Intellectual Property Office of New Zealand (IPONZ) on matters of New Zealand trademark practice and procedure.


Nick has received numerous awards and industry recognition in both Australia and New Zealand, including World Trademark Review (WTR) 1000 (2014-2023), Who's Who Legal (WWL)  (2018-2023) and WWL Thought Leaders Global Elite 2023, World IP Review (WIPR) Leaders (2018-2023), Client Choice Award (Australia) 2015.


Nick has published over fifty articles on Australian or New Zealand trademark law. He also regularly presents and runs seminars and meetings throughout the world on a wide range of trademark matters to students, business owners, local industry groups, foreign government and industry representatives, and other trade mark practitioners.
$i++ ?>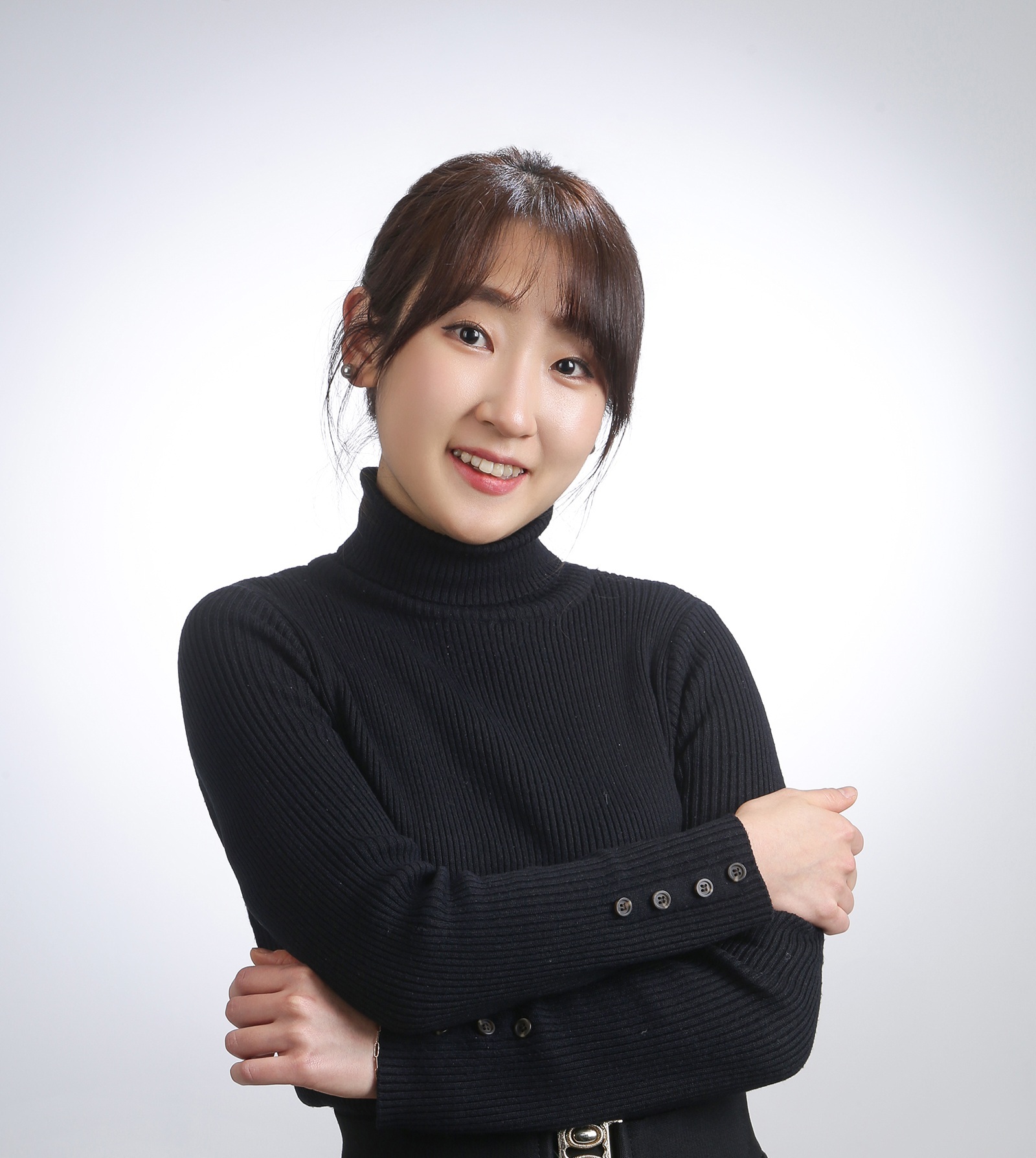 Mizi Park
Director of Partnerships; IP Attorney
MarqVision (South Korea)
Mizi Park is a South Korean IP attorney and the Director of Partnerships at MarqVision. At MarqVision, she navigates various challenges in anti-counterfeiting and brand protection by collaborating with industry stakeholders, and develops new legal programs for the benefit of clients.
Prior to joining MarqVision, she worked as an associate IP attorney at Kim & Chang, South Korea's largest law firm. There, she handled all aspects of trademark and design matters, including prosecution, enforcement, and litigation, and successfully represented several contentious cases that have received media coverage.
$i++ ?>
Yang MingMing
Partner
Wanhuida Intellectual Property
Mr. Yang Mingming is a partner of Wanhuida Intellectual Property and an attorney-at-law admitted to practice in China. Mr. Yang has been committed himself to trademark prosecution and protection in China since joining in the firm in 2005.


Mr. Yang excels in assisting multinational corporations to manage their trademark portfolio and to tackle squatting activities in China. He has advised extensively on intellectual property issues in China, in particular in relation to the building and maintenance of IPR portfolios, stopping trademark squatting, recognition of well-known trademark, contesting provisional refusal, obtaining copyright registration as well as tailoring overall strategic schemes to safeguard IPRs in China.
$i++ ?>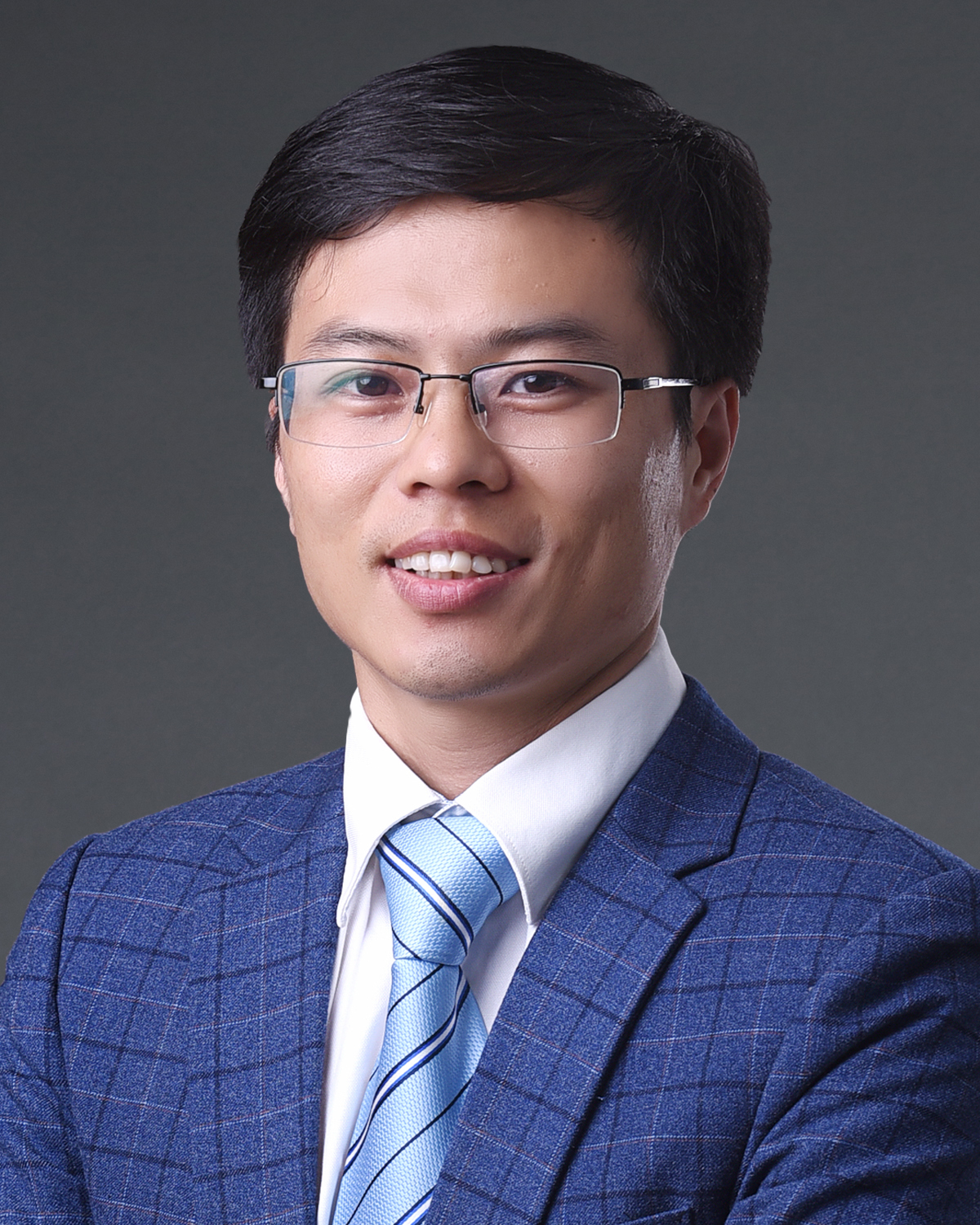 Son Thai Hoang
Senior Trademark Executive
Tilleke & Gibbins
Son Thai Hoang is a senior associate in the trademark group of Tilleke & Gibbins' Hanoi office, where he handles all matters related to trademarks in Vietnam, including filing and prosecuting trademark applications; handling oppositions, cancellations, invalidations, and appeals; and advising on and prosecuting trademark license and assignment agreements. With more than 17 years of experience in handling IP rights conflicts and commercializing IP rights, Son has successfully helped numerous clients protect and commercialize their IP rights, and overcome complex office actions issued by the Intellectual Property Office of Vietnam. Son was recognized as a top professional in his field by the World Trademark Review WTR 1000 in 2023.


Son obtained an LLB from the Hanoi University of Law and a BA in English from Hanoi Open University. Before joining Tilleke & Gibbins, Son worked at a top local IP firm as the head of the appeal department, and has gained considerable knowledge and practical experience in the protection of intellectual property rights with an emphasis on oppositions, appeals, and cancellations.
$i++ ?>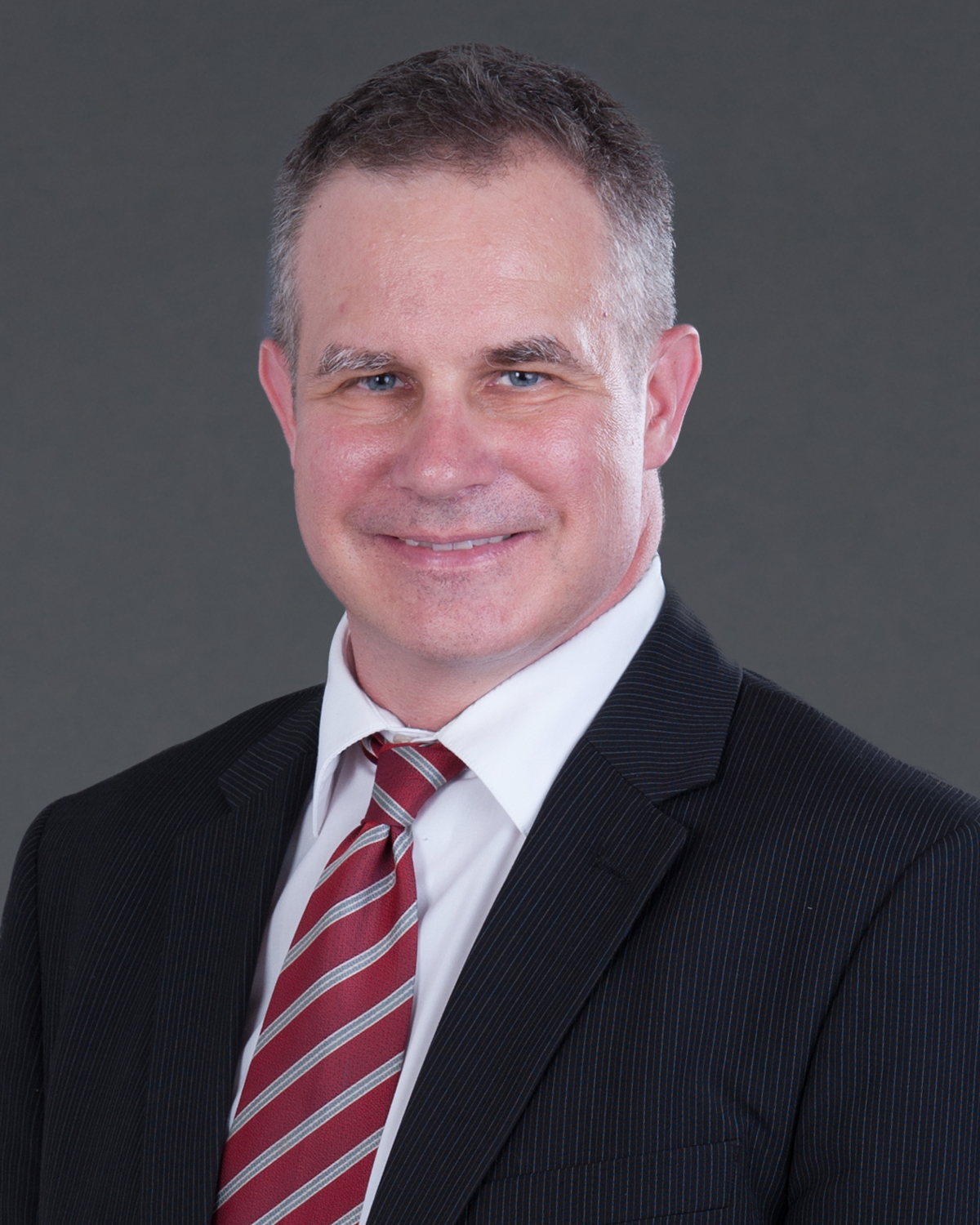 Thomas J. Treutler
Partner and Managing Director
Tilleke & Gibbins
Thomas J. Treutler is the managing director of Tilleke & Gibbins' Vietnam offices. Tom is an attorney licensed by the State Bar of California, registered USPTO patent lawyer, and a registered foreign lawyer in Vietnam, where he has been providing legal services for 25 years.
Recognized as a leading lawyer in intellectual property by Chambers, The Legal 500, Managing IP, World Trademark Review, and more, Tom has extensive experience in IP counseling and enforcement, and has secured landmark patent infringement victories for foreign companies in the life sciences and technology sectors. Under Tom's leadership, Tilleke & Gibbins has been named Firm of the Year for Vietnam 10 times in the last 12 years by Managing IP.


Tom is a former chair of the East Asia and Pacific Subcommittee of INTA's Famous and Well-Known Marks Committee. He currently sits on the INTA Academic Committee and has also been a member of the INTA Asia-Pacific Global Advisory Council. Tom is the co-chair of AIPLA's IP Practice in the Far East Committee.


Tom earned his JD, magna cum laude, from Indiana University Bloomington's Maurer School of Law, where he now serves as a member of the Dean's Global Advisory Board.
$i++ ?>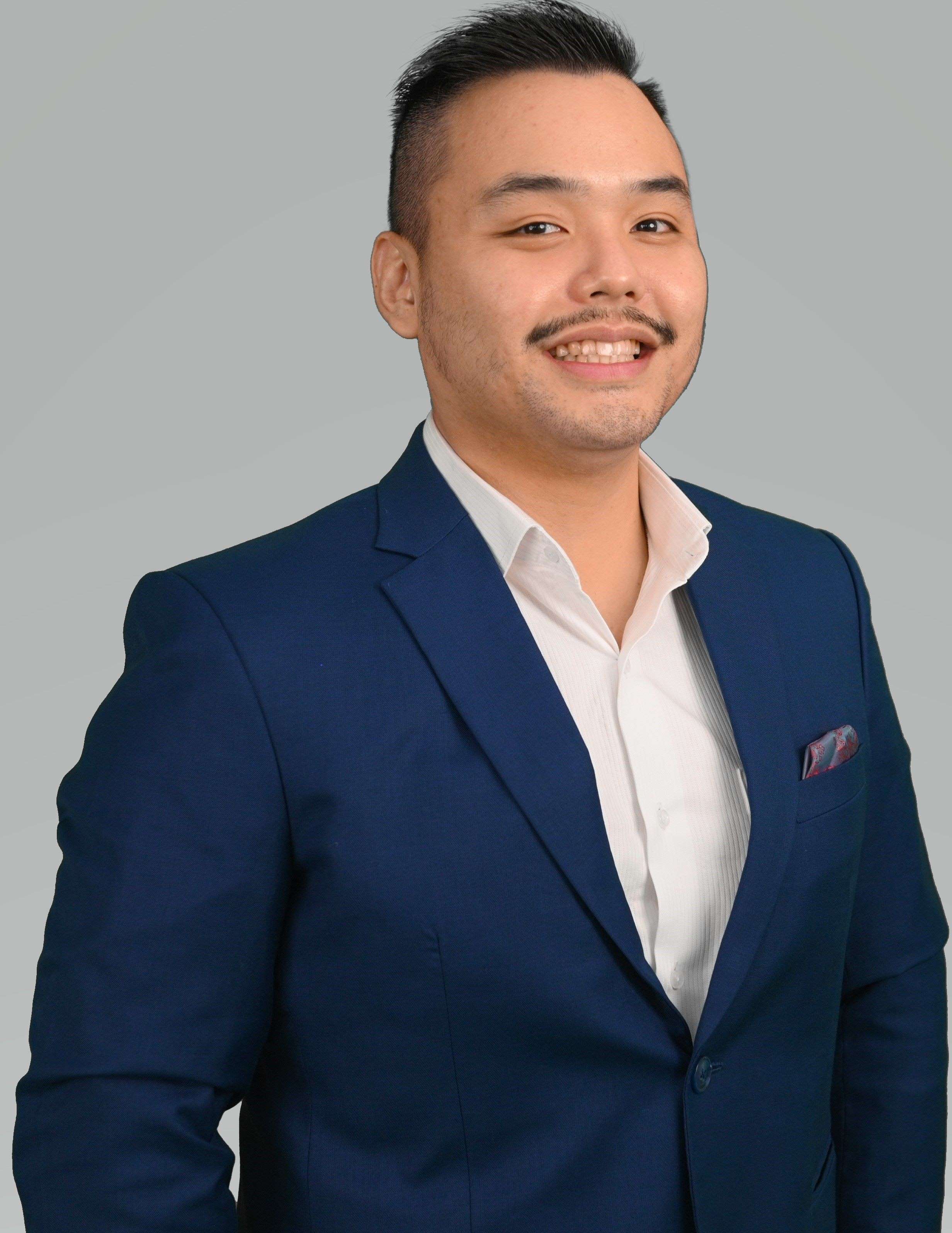 Loo Wai Hoong
Partner
Wong Jin Nee & Teo
Wai Hoong is a Partner of Messrs. Wong Jin Nee & Teo. He obtained his Master of Laws (LLM) from the University of Warwick, is a Barrister-at-Law of England & Wales and an Advocate and Solicitor in Malaysia. He is a Registered Trademark and Industrial Design Agent. He is recognised in the Legal 500, Asian Legal Business 'Malaysia Rising Stars' and World Trademark Review 1000's 'Enforcement and Litigation' rankings.

Wai Hoong conducts enforcement actions including raid and seizure actions with law enforcement authorities such as the Enforcement Division of the Ministry of Domestic Trade and Cost of Living (MDT) and Royal Malaysian Customs Department throughout Malaysia.
Wai Hoong has conducted litigation cases before the High Court, Court of Appeal and Federal Court. He provides procedural support to law enforcement authorities and public prosecutors in criminal prosecutions including assisting with securing court orders to freeze infringers' assets and brand owners' representatives verifying counterfeit goods as expert witnesses in court.
Wai Hoong has implemented Cease and Desist (C&D) Letter programs to enforce his clients' rights resulting in out-of-court settlements and compensation recovery.
Wai Hoong has written IP enforcement articles and conducted INTA Unreal Campaign programs in Malaysia and Singapore to educate young consumers about the value of trademarks and dangers of counterfeits.
$i++ ?>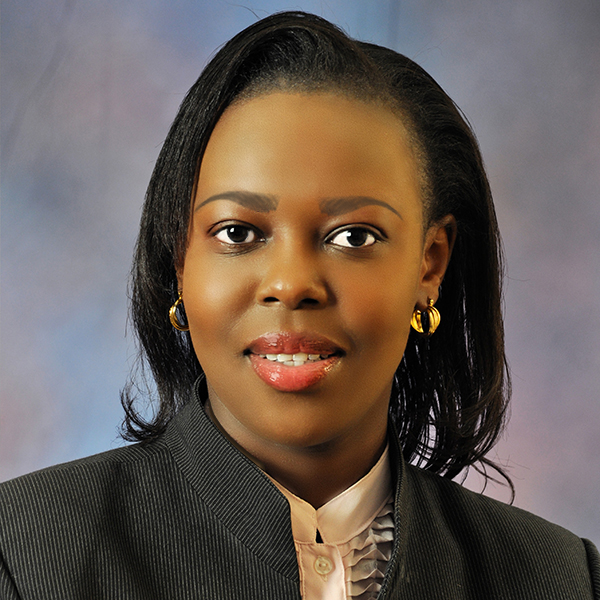 Lorna Mbatia
Founder
CFL Advocates (Kenya)
Lorna is the founder of CFL Advocates and is in charge of the IP practice at the firm.


She has a wealth of expertise in IP prosecution, maintenance, audits, risk management, anticounterfeiting, contentious IP and commercial IP services across East Africa (Kenya, Rwanda, Somalia, Somaliland, Burundi, Tanzania, Uganda and South Sudan), ARIPO and OAPI.


She is currently a member of the INTA Board of Directors, the Co-chairperson of the INTA Africa Global Advisory Council and the chairperson of the Africa and Middle East subcommittee of the INTA Anticounterfeiting Committee.


Lorna has been recognized in several international leading legal directories including Chambers Global, Managing IP, WTR1000, World IP Review and Client Choice awards for her professionalism and commitment in the IP field.
$i++ ?>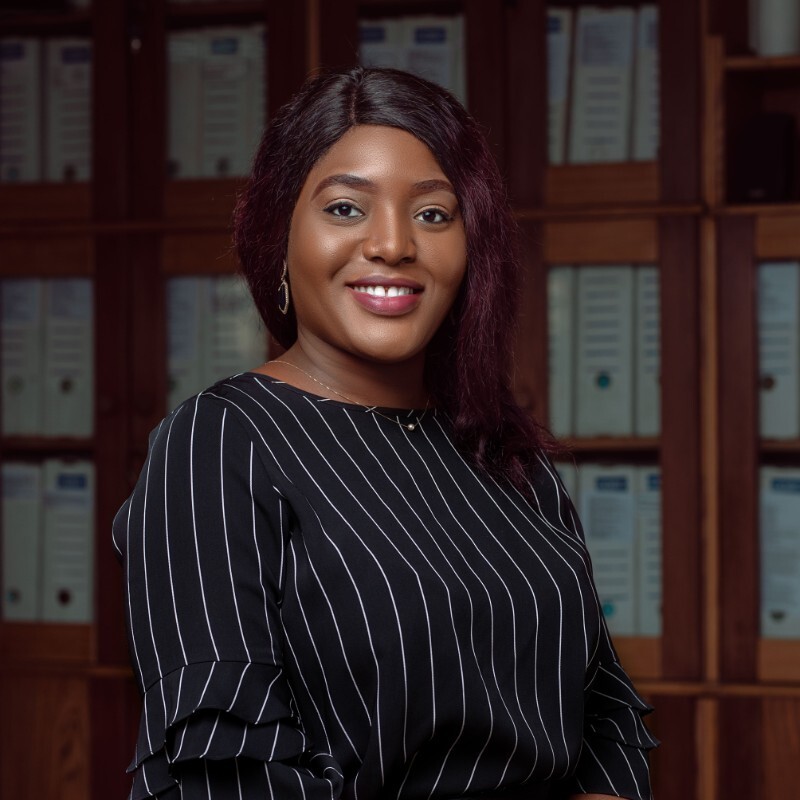 Vanessa Halle
Partner
Nico Halle & Co. Law Firm
Vanessa is Partner and heads the Intellectual Property department.


She manages IP portfolios, advises and represents clients in strategic areas such as brand development and implementation, protection / registration, maintenance and acquisition of Intellectual Property, due diligence, pre-litigation, and litigation processes, and commercialisation (franchising, licensing and transfers).


In the Media, Sports, and Entertainment industry, Vanessa advises on advertising, corporate transactions, dispute resolution, Regulatory & Compliance.


Vanessa provides legal & advisory services in Business Law, Capital Markets, Commercial Contracts, Corporate and commercial practice, Intellectual Property & Technology, Litigation & Alternative Dispute Resolution, Mergers, Acquisitions & Divestitures, Project finance, Public-Private Partnerships, and OHADA Practice.


Vanessa provides tactical guidance on launching new businesses, products, and services, advises on business transactions and partnerships, drafts and negotiates complex contracts, financial market regulations, card and related electronic payment instruments, loan agreements, and dispute resolution. Vanessa advises clients on a wide range of corporate/commercial matters and transactions in Africa, especially member countries of the Organization for the Harmonization of Business Law (OHADA).
$i++ ?>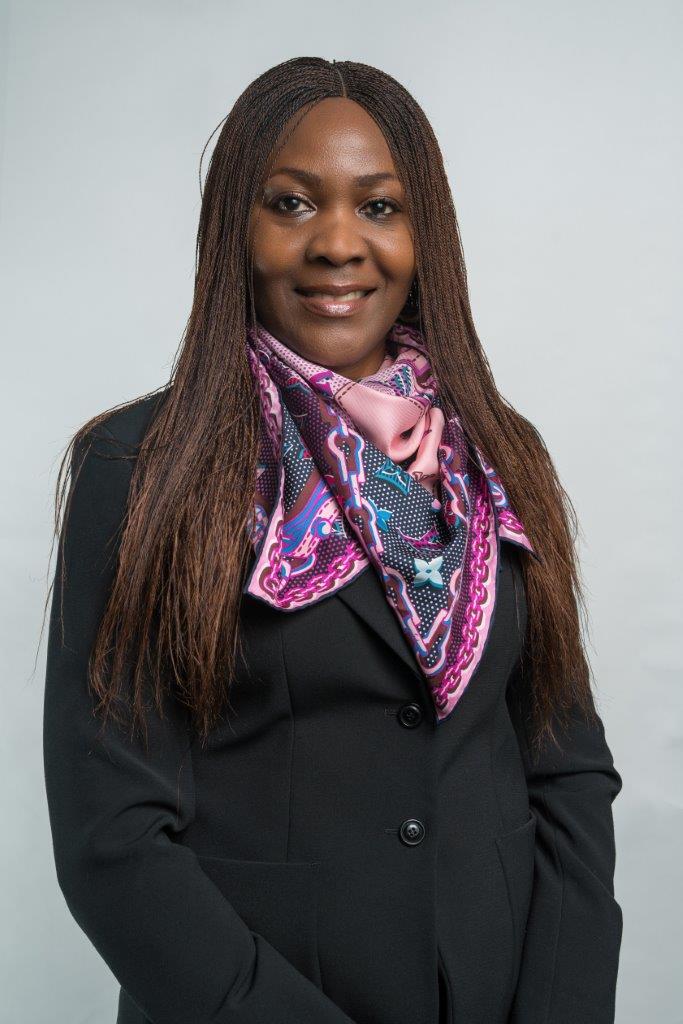 Uche Nwokocha
Partner
Aluko & Oyebode
Uche, Harvard alumni (2019), joined the firm in 2003 and was admitted to partnership in 2008.


She heads the Intellectual property department of the firm and advises local and international clients on the full range of brand-related matters.


Uche was ranked as a Band 1 lawyer in Nigeria for her exceptional work in the field of Intellectual Property by Chambers and Partners Global Guide for 2023, an outstanding Intellectual Property practitioner in the elite WIPR 2022. Featured by Legal Business Africa as one of 20 Outstanding Nigerian Women in Business Law for 2021 and recognised as a leading patent and trademark practitioner. Listed among the 11 individual rankings across 5 main practice areas by Chambers Global for Nigeria for 2021. Ranked among the 2020 World Trademark Review (WTR) 1000, recognized in Who's Who Legal in 2014 and 2020 as a global expert in intellectual property, Top 250 Women in IP for 2020 by Managing Intellectual Property (MIP), named "IP Star" (2016-2022) and Trademark Star (2019-2022) by WIPR.


She served as a board member of INTA from 2018-2020. She was nominated by US mission in Nigeria as a panellist for World Anti-Counterfeiting Day 2021.


Currently serves as a board member at GACG and the Secretary of (ACC) Nigeria. She was chair for the Middle East, Africa and South Asia subcommittee of INTA's ACC.


Uche continues to bring value to brands that she represents.


WWL says: Internationally renowned IP specialist Uche Nwokocha draws praise for her expertise in portfolio management and licensing issues.
$i++ ?>
Barbara Berdou
Founder
Berdou Attorneys
With over 25 years of experience, Barbara Berdou has led Berdou Attorneys, a boutique IP firm founded in 2005, to tremendous growth throughout sub-Saharan Africa.


In addition to her undergraduate and post graduate law degrees, Barbara has a Master's degree in Intellectual Property Law, and is a Notary Public. She has extensive experience with the commercialization of IP, IP litigation, alternative dispute resolution, and filing and prosecution of trade marks. She believes in partnering with her clients to maximize the value, protection and enforcement of their IP assets. She serves on council with the South African Institute of Intellectual Property Law (SAIIPL).


Barbara is an animal lover, and enjoys exploring her creative side with art, various crafts, and gardening. She's an avid DIYer, and has tried her hand (with various levels of success) at plumbing, appliance repairs, basic electrical work, and more general household repairs.
$i++ ?>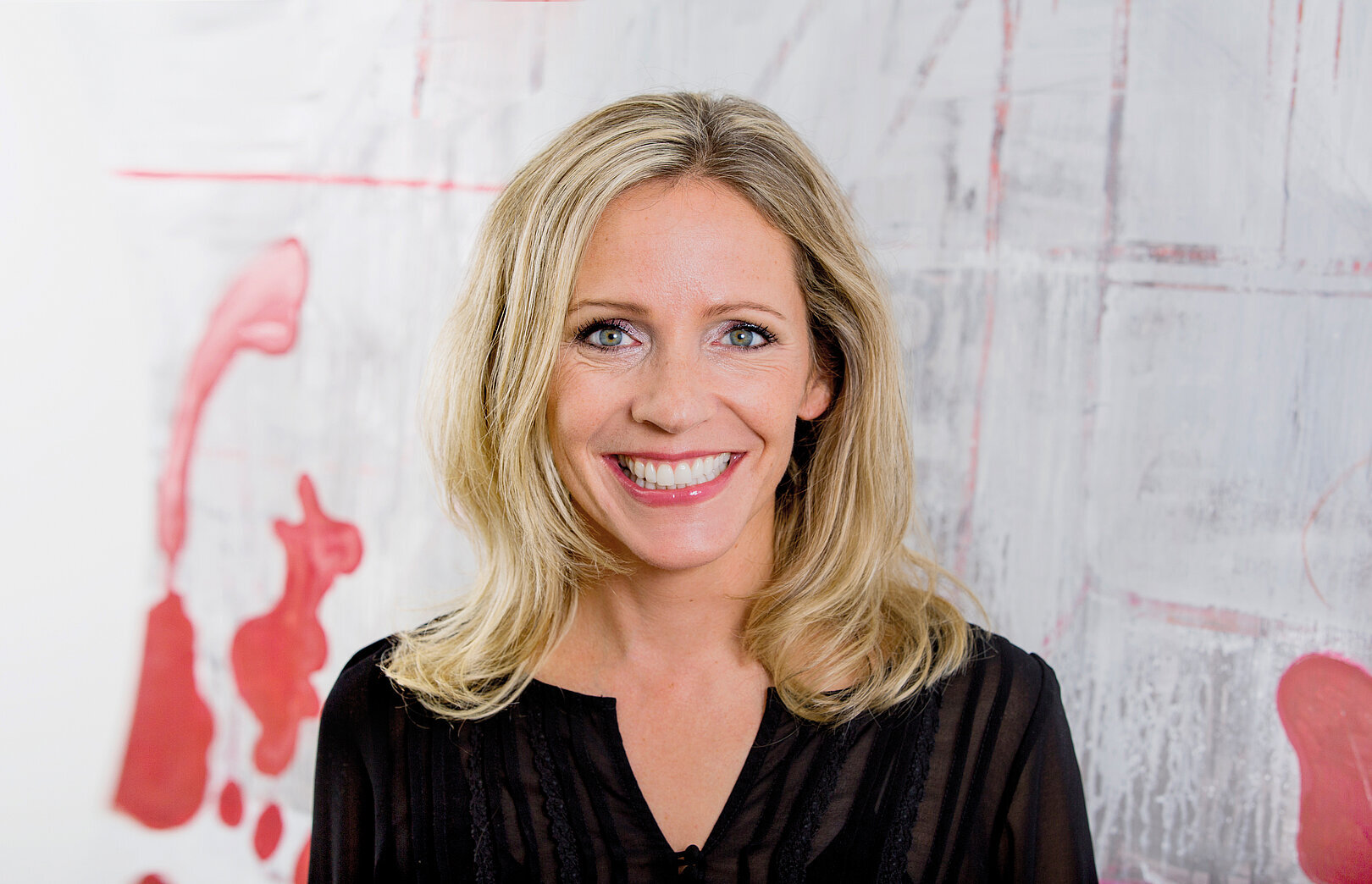 Conny Schmitt
Attorney-at-law
Grünecker
Conny Schmitt is an attorney-at-law at Grünecker, Germany. She is a certified IP lawyer with more than 20 years of experience in the field of trademark and unfair competition law. She represents clients in a wide range of industries on issues that include prosecuting, enforcing and defending trademarks.
$i++ ?>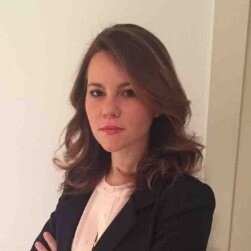 Silvia Asioli
Lead Senior manager; Intellectual Property Advisory Department
Baker McKenzie
Silvia Asioli is lead senior manager in the Intellectual Property Advisory Department of Baker McKenzie's Italy offices.


Silvia focuses on pre-filing, similarity and availability searches as well as trademark filing, prosecution and management. She also works on opposition procedures before the Italian Trademark Office and the European Trademark Office, Customs Surveillance applications, anti-counterfeiting issues, and the negotiation and drafting of settlement and coexistence agreements.


Silvia has extensive experience in Italian and European intellectual property law. She has represented clients in the food, fashion, textile, luxury goods, wine and spirits, engineering and white goods industries.
$i++ ?>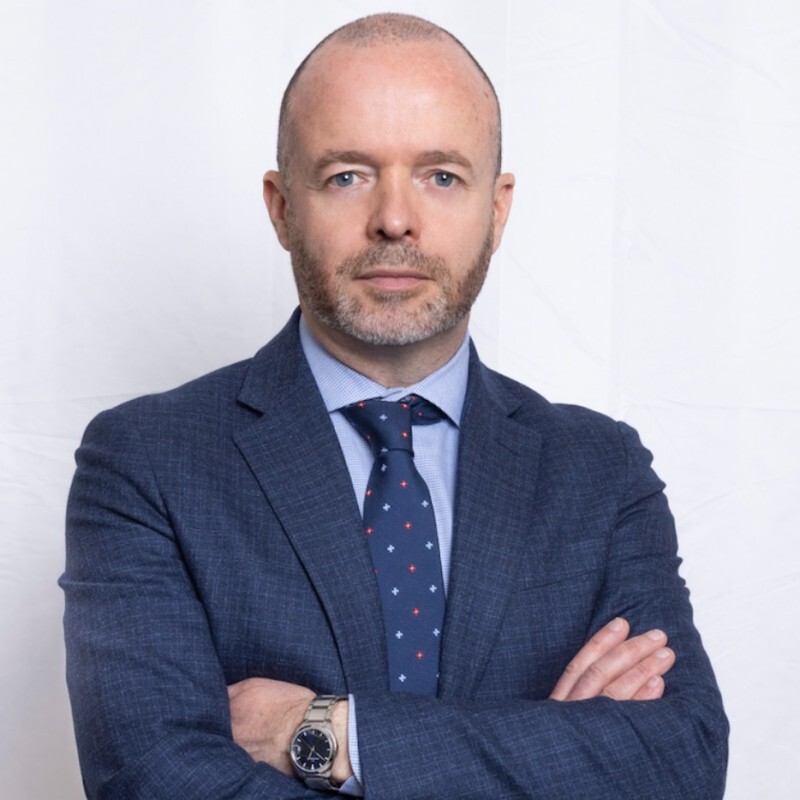 Peter McAleese
Trademark Attorney
AKRAN IP
A Qualified Trademark Attorney since 2005, Peter is specialized in non-litigious IP consulting, trademark prosecution and enforcement. As EU counsel for several Global Brand Owners, he is involved in all stages of the IP value chain from analysing and advising on prior rights searches (trademarks and designs) to representation in EU and Italian Trademark opposition and cancellation proceedings. In addition to trademark prosecution, his day-to-day practice also involves drafting legal opinions, co-existence agreements and litigation support. Peter is currently a member of the INTA Programming Advisory Council.
$i++ ?>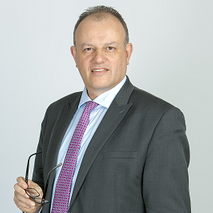 Jonathan Clegg
Partner
Cleveland Scott York
Jonathan has a great deal of experience in the development and management of trade mark portfolios for a broad range of clients. He is also a regular speaker on trade mark issues in various contexts including for INTA and WIPO.


He helps set up and maintain commercially relevant opposition strategies for his clients. Handling oppositions and appeals across many jurisdictions forms a significant part of his practice. He has particular experience in resolving disputes by negotiating commercially practical agreements on behalf of his clients.


Jonathan has long-standing relationships with many of his clients. His commercial understanding of their businesses helps him deliver sophisticated and appropriate advice. Clients like his grounded approach and his clear focus on practical and workable solutions. As a result of his work for multinational clients, he is experienced in IP issues across diverse commercial sectors including finance, pharmaceutical, medical, power systems, fashion, retail and tobacco. He is active in many other commercial areas as well, not least due to his extensive collaborations with SMEs.


Jonathan has been a contributing author of all three editions of Wolters Kluwer's Concise European Trademark and Design Law, writing the commentary on about 30 Articles of the EUTMR and the corresponding provisions of the CDR. This book was recently divided into separate volumes for trade marks and designs. He has also been the Editor of a new international title in The Law Reviews series called The Trademarks Law Review since its launch in 2017, now in its third edition.
$i++ ?>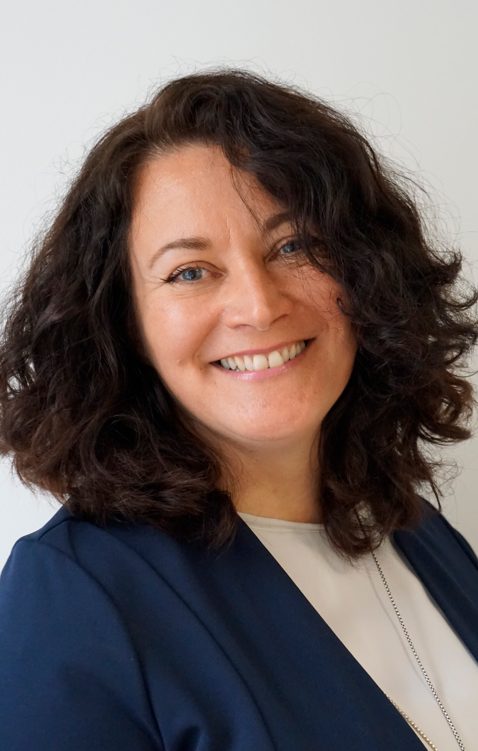 Liege Beschoren
Professional Services Manager EMEA
Corsearch
Liege Beschoren is a Professional Services Manager EMEA at Corsearch, France.
$i++ ?>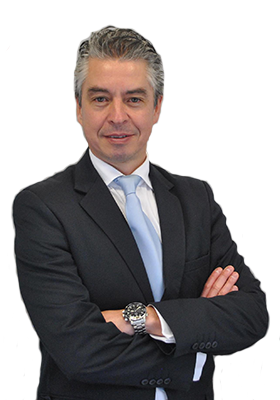 J. Ian Raisbeck
Partner
Raisbeck & Castro
Ian received a B.S. in Biomedical Engineering (cum laude) and a B.E. in Electrical Engineering (cum laude) in 1990 from Vanderbilt University (Nashville, Tennessee). He also received an M.S. in Biomedical Engineering in 1992 from the University of Miami (Coral Gables, Florida). In 2004 he received his J.D from Universidad de los Andes (Bogotá, Colombia).


He began his professional career at Jackson Memorial Hospital in Miami, Florida, where he worked in basic research in the area of clinical neurophysiology during 1993. In 1994 he joined Coulter Corporation (currently Beckman Coulter Inc.), in the Research and Development and the Product Development Departments, where he developed new technologies and designed medical instrumentation in the area of hematology until 1998, when he returned to Colombia.


In Colombia he joined a prestigious law firm where he worked at the patent department from October 1998 until July 2003, when he co-founded his own firm. In December 2010, Ian left his old firm to form a new firm raisbeck & castro.


Ian's expertise lies in the prosecution and administrative, civil and criminal litigation of patents, trademarks, copyrights and plant breeder's rights, as well as litigation against counterfeits and contraband, unfair competition and consumer protection. His experience includes being lead counsel in a patent infringement case obtaining the first ever first instance criminal conviction in Colombia, as well as his active participation in anti-counterfeiting activities for several industries, including pharmaceutical products and software. Ian has been called as an expert by the WHO for their IMPACT program in order to aid in the development of legal regulatory, civil and criminal guidelines to fight against the counterfeiting of medical products. Ian has led many committees in the IP field, including having directed the INTA Anti-counterfeiting Subcommittee for Latin America and the Caribbean and the Colombian-American Chamber of Commerce intellectual Property Committee.
$i++ ?>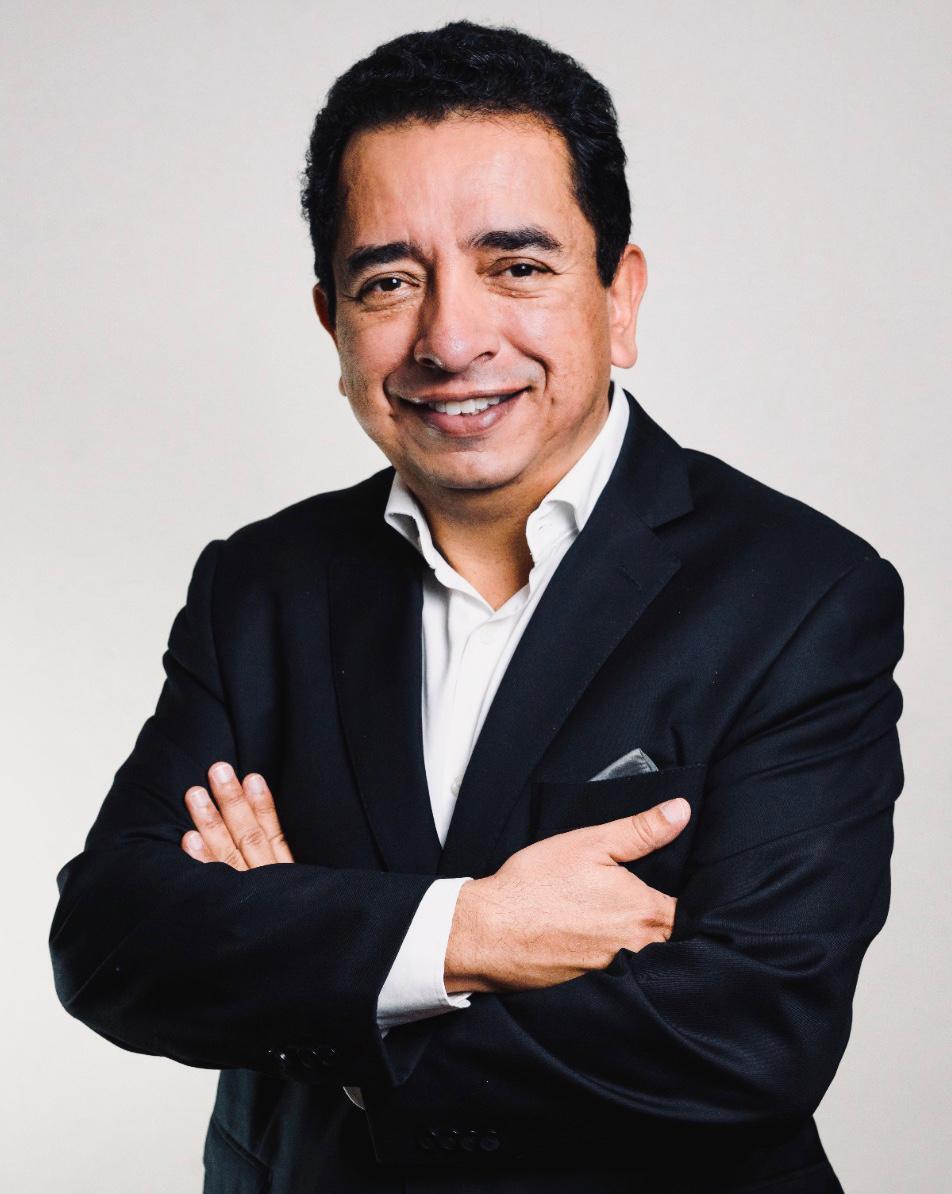 ENRIQUE MOLLER SÁNCHEZ
Managing Partner
Moller Law
Enrique is one of the most recognized lawyers in Central America. During his professional career, he has participated in some of the most important transactions and litigation cases in the region.

With more than 25 years of experience as a Lawyer and Notary in Guatemala, currently he serves as
managing partner at Mollerlaw, his areas of expertise include Intellectual Property, Corporate Law,
Specialized Litigation, and Tax Law, in which he has accumulated experience working with clients
in the Retail, Infrastructure, and Energy industries.


After founding Mollerlaw in 1996, he served as a Partner at Ernst & Young (EY) for 6 years and then
returned to specialized private practice in 2020.


Enrique has been a part time university professor of commercial and corporate law for more than
20 years, he has several degrees, among them, International Business from INCAE Business School,
Tax Law from the University of Castilla La Mancha, he recently participated successfully in the
Corporate Governance program at Wharton, University of Pennsylvania Business School.
$i++ ?>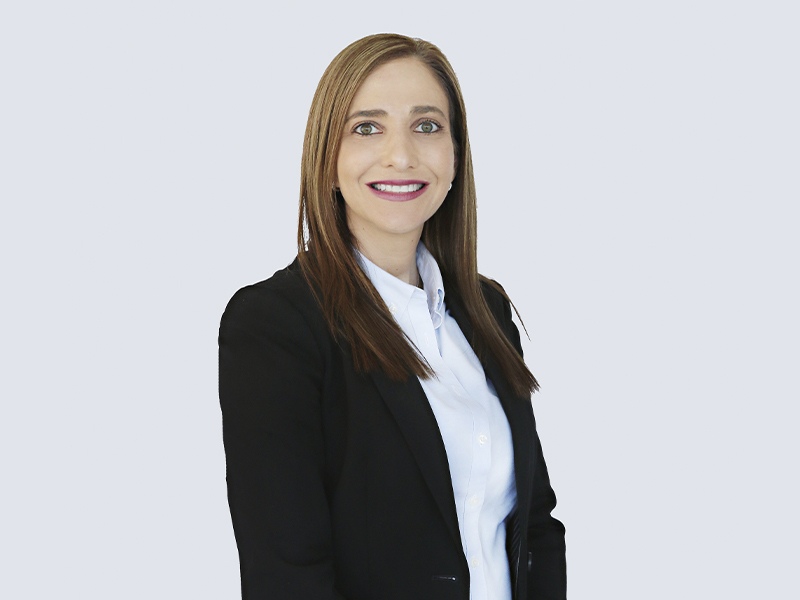 Giselle Reuben
Partner
BLP Legal
Giselle is a Partner of BLP in the San José office in Costa Rica. Her areas of expertise include Intellectual Property and Sanitary Registration of Products.


She has extensive experience advising local and international organizations in all aspects and processes related to the registration, protection, and defense of intellectual property rights, coordinating these processes throughout Central America via the BLP's regional offices. She also represents clients in complex litigation related to trademarks, copyrights and anti-piracy. Additionally, she advises on the regulatory part related to the sanitary and phytosanitary registry of products before state authorities within their respective regional countries.


Clients recognize her extensive knowledge of Intellectual Property, including the regulatory environment. They have also praised Giselle's advice as a key element in the performance of their businesses in Costa Rica. She is highly recognized in the practice of Intellectual Property by renowned legal publications such as The Legal 500, Chambers & Partners, Latin Lawyer and Who's Who Legal.


She became a founding member of the Board of Directors of the Association of Professionals in Intellectual Property of Costa Rica (APPICR) in 2007. She also is or has been a member or a Board Director of the National Institute of Biodiversity (INBIO), the Committee of Intellectual Property of the Costa Rica Bar Association, and the Intellectual Property Subcommittee of the American Chamber of Commerce (AMCHAM) as well as the Illicit Trade and Security Committee and the Regulatory Improvement Committee of the Costa Rican Union of Chambers and Associations of the Private Business Sector (UCCAEP) In addition, she is currently a member of the Executive Committe of the Inter-American Association of Intellectual Property (ASIPI) and has belonged to the International Trademark Association (INTA) since 2005. She heads the Judge´s Task Force of the INTA Enforcement Committee.


After serving as a director of the Intellectual Property area at Sfera Legal, she joined the BLP team as an associate in 2006 and was named Partner in 2014.
$i++ ?>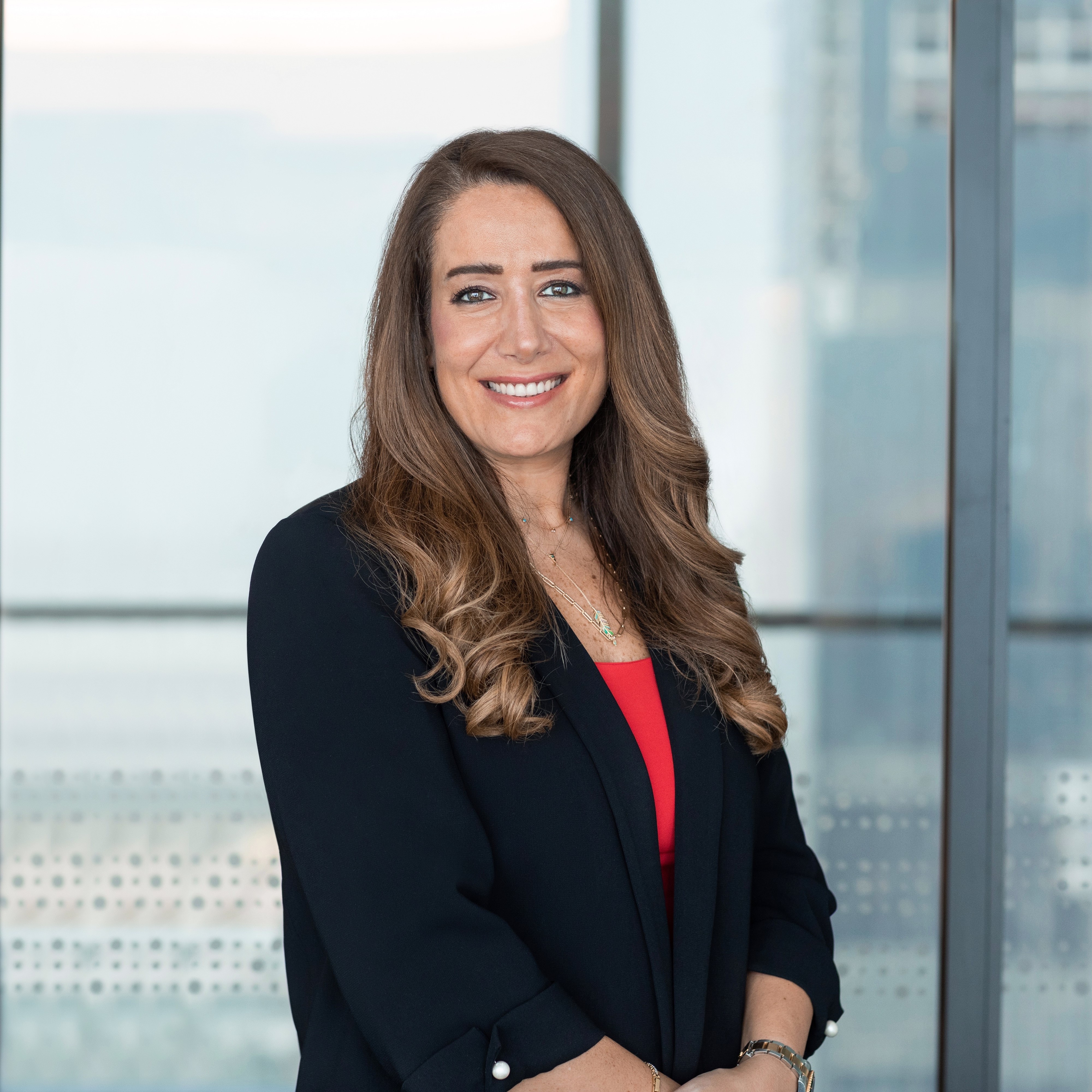 Dima Naber
Counsel & Business Development Manager
Cedar White Bradley
Dima Naber is Counsel and Business Development Manager at Cedar White Bradley (CWB). Dima has started working as an IP legal counsel for Arab clients, and then she became the International Clients Relations service Manager where she has an In-depth serviceable experience with the law firms and In-house counsels mainly from Europe and the United States which gave her the ability to understand their IP needs in compliance with the local laws in the Middle East. She also manages disparate, complex IP processes and policies in support of the global business. 


Dima was recognized as an "IP Star" in the 2015 edition of Managing IP magazine's "World IP Handbook and Survey." She was nominated by her peers and clients, for her outstanding work in IP field becoming the only Arab IP expert who receives a significant number of nominations from both peers and clients.
$i++ ?>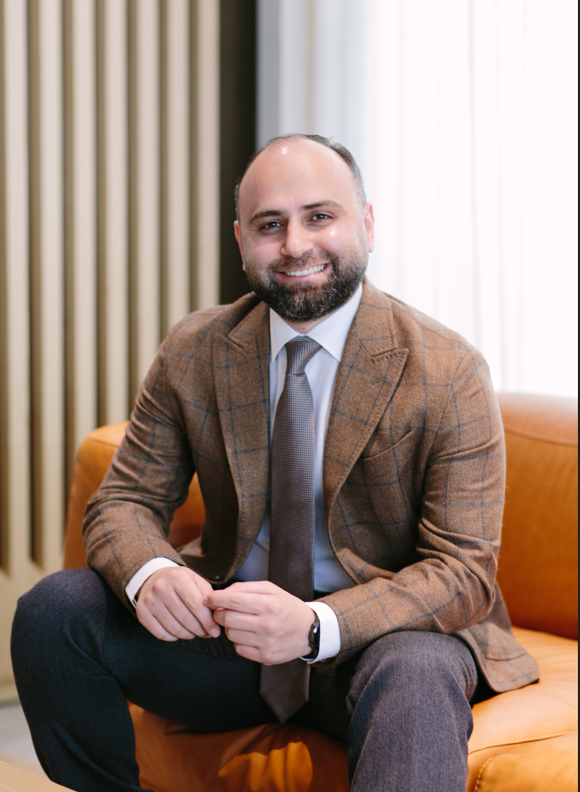 Munir Suboh
Partner
Taylor Wessing LLP
Munir is a Partner in private practice and working in the field of Intellectual Property in Dubai since 2008. Munir worked on numerous scopes of intellectual property, media, cyber and technology matters. His main specialty is in the field of IP and media including trademarks, copyrights, patents, trade secrets, domain names, media advisory, regulatory compliance and representing clients in contentious and high value disputes in the field of IP. He also works on commercialization of IP and handles complex disputes of IP and media rights.

Munir also works on major alternative dispute resolution mandates that involve negotiations and settlement as well as managing litigations locally, regionally and internationally. Munir represents a range of clients from various industry sectors, such as Media and Entertainment, FMCG, Tobacco, pharmaceuticals, automotive, cosmetics and many more. Munir works with many multinational clients and is ranked by leading legal directories, such as Chambers Global, Legal 500, The Best Lawyers, World Trademarks Review (WTR) for many years. Munir is praised for his leadership in the IP community and has been serving as a co-chair for the Middle East Global Advisory Council at INTA. Munir was named by Asia Legal Business (Thomson Reuters) as one of the Top 50 Lawyers in the Middle East in 2021. Munir is a bilingual lawyer (i.e. English and Arabic) and holds LL.M in Intellectual Property & Information Technology Laws from the University of San Francisco, California.
$i++ ?>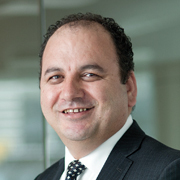 Uğur Aktekin
Partner
Gün+ Partners
Uğur Aktekin co-chairs the IP practice of Gün + Partners, which is internationally recognized as a leading law firm in Turkey.


Mr. Aktekin specializes in advising on issues regarding the areas of trademark, design, copyright, information technology, unfair competition, advertising and media law. He advises local and multinational companies forming and maintaining trademark prosecution, opposition, enforcement, and litigation strategies.


Gün + Partners is a member of INTA over 25 years and Mr. Aktekin attends INTA annual and leadership meetings regularly since 2001. He has been involved in various committees of INTA and currently a member of Well-known and Famous Trademarks Committee. He published various articles, interviews on INTA bulletins and Trademark Reporter and is the author of the International Opposition Guide.


Mr. Aktekin is also the founding and first two-term president of FICPI Turkey, members of which consists of trademark and patent attorneys working in private practice.


Mr. Aktekin's practice has been recognized by many independent guides to the legal profession, including Who's Who Legal, Chambers and Partners, Legal 500, Expert Guides (Euromoney), the WTR 1000 and Best Lawyers. Mr Aktekin has written several articles and has given several presentations relating to trademark law in Turkey and abroad.
$i++ ?>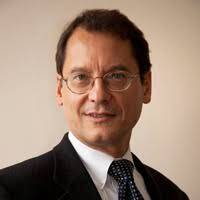 Brian Beverly
Partner
Beeson Skinner Beverly LLP
Brian is a founding partner of the firm and a registered patent attorney with over twenty years of experience advising clients on intellectual property matters in a wide variety of fields.
Brian's practice includes strategic counseling, domestic and foreign patent and trademark prosecution, licensing, and dispute resolution.

Brian also has considerable experience representing patent clients before the Board of Patent Appeals and Interferences (BPAI) and trademark clients before the Trademark Trial and Appeal Board (TTAB).

Working with a global network of foreign associates, Brian counsels clients on securing and safeguarding patents and trademarks in foreign markets and represents foreign companies seeking patent and trademark protection in the U.S.
$i++ ?>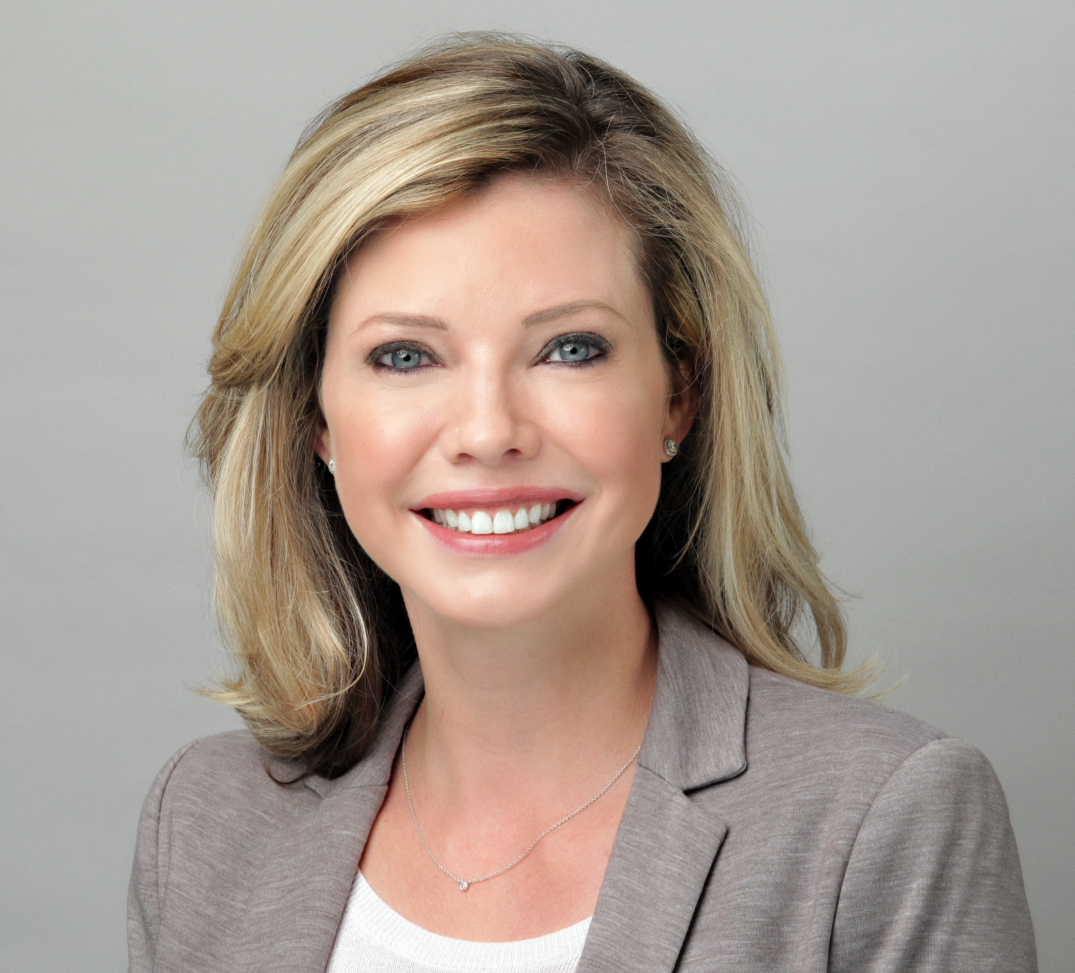 Amanda Hyland
Partner
Taylor English Duma LLP
Amanda Hyland is a partner at Taylor English Duma LLP in Atlanta, Georgia, where she chairs the firm's trademark department and serves on the firm's executive committee.
Ms. Hyland focuses on intellectual property and media enforcement and litigation, trademark clearance, and portfolio management. She represents numerous publishers, authors, influencers, and household brands in disputes and enforcement matters in courts around the United States, as well as at the Trademark Trial & Appeal Board. She has twice been nominated for IP Litigator of the Year by Managing IP, and is ranked by Chambers, World Trademark Review, and numerous other institutions as a national expert in her field.
$i++ ?>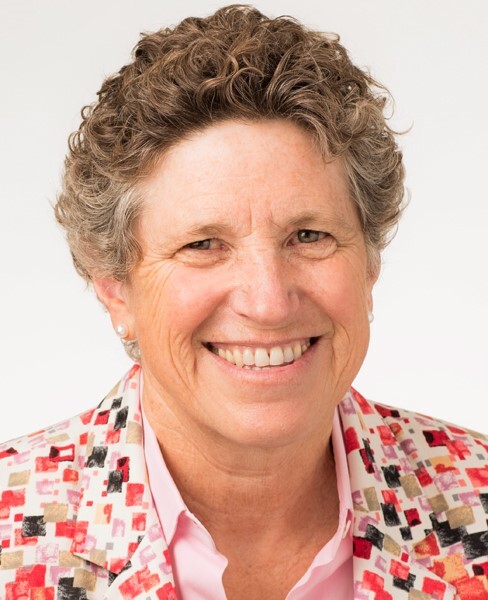 Katy Basile
Partner
Reed Smith LLP
Katy Basile is a partner at Reed Smith LLP and in the firm's Intellectual Property practice group. She is also a member of Reed Smith's firmwide Pro Bono Committee and DEI Committee. Katy has been active in INTA for many years, and currently is a member, and a past national-Chair, of the INTA Saul Lefkowitz Moot Court committee.


Katy is highly regarded in her field. She began as a complex commercial litigator, went in-house handling trademarks and brands at Levi Strauss & Co. and Intel Corp., and returned to private practice in 2000. Katy continues in her long-standing role as primary outside counsel responsible for famous brands worldwide. She has extensive experience managing worldwide trademark clearance and prosecution, as well as domestic and multi-jurisdictional disputes. She has successfully used ADR proceedings to settle numerous trademark cases to her clients' satisfaction. Katy has been recognized as a top professional in her field by a number of well-respected organizations including the World Trademark Review (WTR) 1000, Legal 500 US, Who's Who Legal, and International Who's Who. She was named one of the Top 250 Women in IP and an IP Star by Managing Intellectual Property and A Woman of Influence by the San Jose Business Journal.
$i++ ?>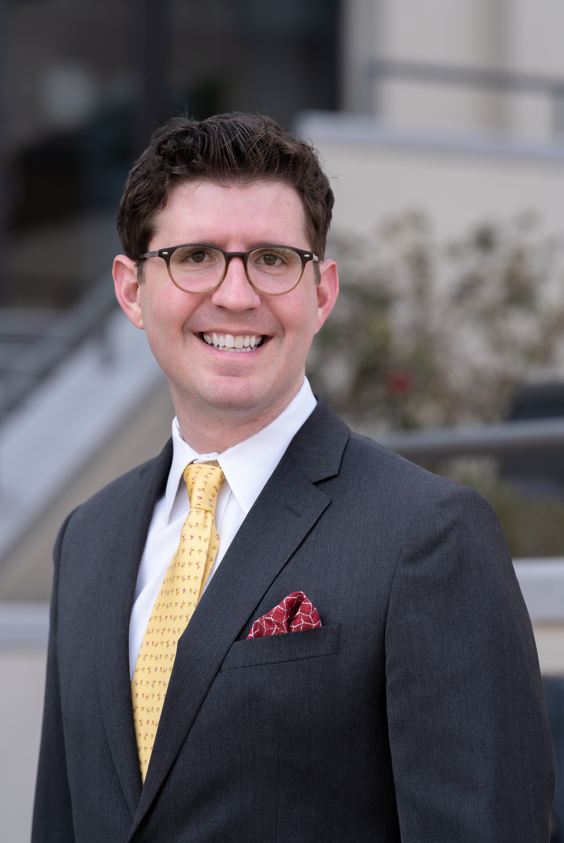 Nick Guinn
Shareholder
Gunn, Lee & Cave
Nick Guinn is a shareholder with Gunn, Lee & Cave, where he assists clients in all aspects of intellectual property, including litigation and prosecution. Nick prosecutes patent and trademark applications and routinely handles trademark proceedings before the U.S. Trademark Trial and Appeal Board of the U.S. Patent and Trademark Office. Prior to Gunn, Lee & Cave, Nick served as a law clerk to Chief United States District Judge Fred Biery of the United States District Court for the Western District of Texas.


He is a practicing professor of intellectual property law and advanced legal writing, and he frequently speaks on intellectual property and litigation issues.
$i++ ?>
Beatriz Beserra, Daniel Law, Rio de Janeiro, Brazil
Brian Beverly, Beeson Skinner Beverly, LLP, Oakland, CA
Liege Beschoren, Corsearch, Paris, France
Barb Barron Kelly, Corsearch, New York, NY
Abhilasha Nautiyal, Ira Law, New Delhi, India
Tuvshinsaikhan Nanzaidorj, ATS PARTNERS, Ulaanbaatar, Mongolia
Tammy Terry, Osha Bergman Watanabe & Burton LLP, Houston, TX