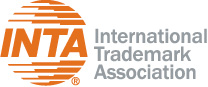 INTA Webinars
How Will New Changes to Argentina IP Law and Practice Affect the Rights of Brand Owners?
Recorded On: 12/03/2019
Argentine trademark law was amended in January 2018 with the aim of streamlining the registration process.
In particular, the dynamics of opposition disputes have been redefined, new standards have been set in relation to actual use as a requirement to maintain trademark rights, and cancellation proceedings have been revised.
Join us as a panel of experienced local practitioners discuss the following:
New administrative proceedings for the resolution of opposition conflicts:
Stages and timeline of the proceedings
Impact of the new scenario on the roles of applicants and opposers
Saving costs and reducing delays through efficient negotiation
Mid-term declaration of use:
Calculation of deadlines
Contents of the affidavit
Use of the mark in relation to some of the goods or services covered by the registration
Consequences of non-compliance
Amendments in relation to cancellation on the grounds of lack of use:
Partial cancellation of rights
New administrative cancellation proceedings.
CLE credit pending. Please email cle@inta.org for more information.
Graciela Pérez de Inzaurraga (Moderator)
Hausheer Belgrano & Fernández (Argentina)
Graciela Pérez de Inzaurraga is a lawyer and a registered IP Agent. She graduated from Universidad de Buenos Aires (School of Law) in 1987. She has specialized in industrial and intellectual property law since 1989.
She is manager of the Foreign Clients Department at Hausheer Belgrano & Fernandez, in Buenos Aires, Argentina, where she counsels clients on trademark, copyright and patent protection and enforcement strategies and takes an active role in settlement negotiations and complex litigation over IP rights disputes.
She has lectured on a variety of industrial property topics at universities and local and international meetings and congresses and provided training seminars for companies and government officials. She has also authored and published articles on issues related to her areas of expertise, being the most recent the Argentine chapter to the Wolters Kluwer – AIPPI Law Series book on Genuine Use of Trademarks (2018).
She has been engaged in committee work at INTA for over 20 years. She was Chair to the Latin American Trademark Office Practices Subcommittee (2009-2013), Vice-Chair of the Legislation and Regulation Committee (2016-2017) and currently chairs the latter (2018-2019). She serves at the board of the local association of IP agents (AAAPI). She was Co-Chair of the Geographical Indications Committee (2010-2014) and is Secretary to the Trademark Committee (2014-to date) at AIPPI. She chaired AIPPI's Working Committee on "Consumer Survey Evidence" (London, 2019) and "Taking unfair advantage of trademarks" (Rio, 2015) and co-chaired those on "Limitations of Trademark Protection" (Singapore, 2007) and "Infringement of Trademarks by Goods in Transit" (Seoul, 2012).
She was honored with INTA's Volunteer Service Award for the Advancement of the Association and Marcasur's Excellence Awards in 2012, and is ranked as a leading practitioner in IP by Chambers, WTR 1000, Who's Who Legal, Managing IP, IAM 1000 and The Legal 500, among other specialized publications.
$i++ ?>
Mercedes Durlach
Palacio & Asociados (Argentina)
Graduated from Universidad Católica Argentina (UCA), School of Law. Postgraduate course on Update on Copyright and Related Law. Theory, Practice and Jurisprudence, University of Buenos Aires. She is a Patent and Trademark Agent, member of the Argentine Association of Industrial Property (AAAPI) and other renowned international associations such as:
· Association Internationale pour la Protection de la Propriété Industrielle (AIPPI).
· Associação Brasileira de Propriedade Industrial (ABPI).
· American Intellectual Property Law Association (AIPLA).
· International Trademark Association (INTA).
· Inter American Association of Industrial Property (ASIPI).
She has specialized in Intellectual Property; Trademarks; Copyright; Litigation and Unfair Competition. She was member of numerous international commitees (now at "Trademark Office Practices") and has been recently appointed to the INTA Unreal Campaign Committee. Participates actively in the Trademark Subcommitee from the AAAPI (Argentine Association of Industrial Property).
Work:
· Partner at Palacio & Asociados since 2008.
· Currently handles the trademark portfolio of important national and international firms.
Languages:
Spanish and English
$i++ ?>
María Luisa Santa-María
Berton Moreno + Ojam (Argentina)
María Luisa Santa María is a partner at Berton Moreno + Ojam in Buenos Aires, Argentina. She graduated as a lawyer from the Pontificia Universidad Católica Argentina (UCA) in 2000, and obtained a Master of Laws degree from the Northwestern Pritzker School of Law - Chicago, Illinois, USA (2003). Prior to joining Berton Moreno + Ojam, she worked at other leading law firms in Argentina and the US.
María Luisa provides advice to foreign and domestic clients for the protection of their intellectual property rights, including trademark counseling and prosecution, as well as their representation at opposition and cancellation proceedings, jointly with strategic brand enforcement.
She has broad experience advising clients on negotiating, contract drafting and recording of licenses, security interests, and assignments of intellectual property assets. Additionally, she has advised clients on trademark and intellectual property aspects of mergers & acquisitions within a wide variety of industries.
Before devoting entirely to industrial property, she practiced in other areas of commercial law, as well as administrative law, both in the private and public sectors. This experience allowed her to acquire a comprehensive and dynamic vision of the different aspects and contingencies that can be connected to each case.
$i++ ?>
Alejandro M. Breuer Moreno
G. Breuer (Argentina)
Lawyer, (Universidad Católica Argentina) graduated in 1991. Patent and Trademark Agent.
Member: Asociación Argentina de Agentes de la Propiedad Industrial (AAAPI) (Secretary 2002-2006, Vice President 2006-2008, President 20010-2014); Colegio de Abogados de la Ciudad de Buenos Aires; Asociación Interamericana de la Propiedad Industrial (ASIPI), Asociación Internacional para la Protección de la Propiedad Intelectual (AIPPI). INTA TOPC Subcommitee (2018-2019).
$i++ ?>
Key:

Complete

Next

Failed

Available

Locked
12/03/2019 at 11:00 AM (EST) | 75 minutes
12/03/2019 at 11:00 AM (EST) | 75 minutes