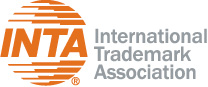 INTA Webinars
Certification Package: Finance for Non-Finance Legal Professionals Certificate Program
Log In to Enroll

This certification is available to: Non-Member, Corporate Member, Associate Member, Government, Nonprofit, Student Member, Professor Member, Honorary Member, Emeritus Member, INTA Staff and Strategic Partner Member. Please log in to enroll.
Strengthen critical skills and empower yourself with our tailored finance certification program.
We developed this training program to help you overcome your financial fears, deepen your understanding of the basics, and become an indispensable partner to your financial team. The curriculum focuses on broad concepts and is not jurisdiction-specific—providing critical foundational information on the topic of finance for all IP professionals and students.
Divided into 10 accessible chapters, this course is designed by finance professionals and active members of INTA in collaboration with members of the 2022-2023 Commercialization of Brands Committee.
This training is intended for professional development only, and is not intended to replace the services of finance professionals.
Contains 94 Component(s), Includes Credits

| | | | | |
| --- | --- | --- | --- | --- |
| Certificate | credits | N/A | 10.00 | 0.00 |
| CLE Credits | CLE | MD | 1.00 | 0.00 |

Strengthen critical skills and empower yourself with our tailored finance certification program

Here are some top tips on navigating the Certificate Program to make your experience as seamless as possible.

The time required to complete the course will be determined by your level of previous exposure to the content and familiarity with Excel.

We expect users without Excel familiarity to require between 24 and 48 hours to complete the course.
Intermediate users of Excel will require between 20 and 24 hours to complete the course.
Advanced users of Excel will require between 15 and 20 hours to complete the course.

Beginning the Course

Please have a notepad, pen and calculator (or phone) handy.
Each chapter follows the same format. You will have an overview video, a video of the session, an assignment or quiz, key takeaways and an evaluation.
You must complete each component before advancing.
All Chapters excluding Chapter 1 and Chapter 6 have a reading list. The reading list is optional.
All Chapters have compulsory assignments except for Chapters 1 and 10.
Please complete Chapters one through four in one sitting. Please allocate a four-to-six-hour block of time for this activity.
To access the instructional recordings, quizzes, and assignments, please click the title of the Course.




Instructional Recordings

You can pause the recordings at any time. However, after a certain amount of time, you will be automatically logged out of the platform and your progress will not be saved. Therefore, we recommend noting down the timestamp at which you paused the video.

Continuing Legal Education

INTA will apply for CLE credits in select jurisdictions for Chapter 5: Brand and IP Valuation, Chapter 7: The Financial Aspects of Licensing, Chapter 9: Trademark Damages, and Chapter 10: Leading with Cents: Budgeting for Law Departments and Law Firms.
To follow CLE requirements, these chapters require a minimum viewing time. These Chapters also contain a code, which flashes on the screen for 45 seconds before the end of the session recording. If you are applying for CLE in states that require this code, please look out for it and note it down.

Quizzes

Quiz answers available in PowerPoint and the recordings. You do not have to consult any of the reading materials.
You may take quizzes and the final exam as often as you would like. Quizzes and the final exam must be passed with at least 75%.

Office Hours

You will receive an email about office hours from INTA.

Further Questions

Please contact Helena Rother, INTA's Associate, Research (hrother@inta.org), for any further questions.

Thank you for your participation in the Certificate Program. We look forward to advancing finance knowledge across the legal sector.

We developed this training program to help you overcome your financial fears, deepen your understanding of the basics, and become an indispensable partner to your financial team. The curriculum focuses on broad concepts and is not jurisdiction-specific—providing critical foundational information on the topic of finance for all IP professionals and students.


Divided into 10 accessible chapters, this course is designed by finance professionals and active members of INTA in collaboration with members of the 2022-2023 Commercialization of Brands Committee.

This training is intended for professional development only, and is not intended to replace the services of finance professionals.

Brian Buss

CBIZ FCG Intellectual Property Consulting

Brian Buss, a Director with the Forensic Consulting Group of CBIZ, specializes in intellectual property valuation and expert testimony. A Chartered Financial Analyst (CFA) with 25 years of experience in valuations, financial analysis, and corporate finance around the world, Brian provides strategic advice and valuations for owners of intellectual property portfolios, expert testimony regarding economic damages, valuation, and IP asset apportionment in civil litigation, and valuations of trademarks, patents, copyrights, brand assets, trademarks, trade secrets, technology assets, and intangibles.

As an expert witness, Brian has provided expert opinions and testimony on economic damages, IP infringement, trade secret misappropriation, profit apportionment, and defamation both in Federal Court, State Court, US Tax Court, US arbitration and international arbitration.

As a valuation consultant Brian has worked with multi-national corporations, not-for-profit organizations and closely held local businesses to evaluate and identify IP portfolios and revenue models, analyze license transactions, compare acquisition offers, sell intangible assets, obtain new capital and resolve disputes.

Brian Daniel

Charles River Associates, Inc.

Brian M. Daniel has managed valuation, litigation, and strategy assignments in a wide variety of manufacturing, retailing, and service industries.

In the context of corporate transactions, Mr. Daniel has authored numerous intellectual property appraisal and business valuation reports and managed a wide range of projects involving trademarks, patents, and legal entities for purposes of supporting tax and financial reporting requirements.

In the context of litigation, Mr. Daniel has significant experience with trademark, patent, trade secret, copyright, and other matters involving accounting, finance, economics, marketing, and statistical issues. He has testified on matters including the determination of economic damages and monetary relief in deposition and in federal district court. Mr. Daniel holds the designations of Chartered Financial Analyst (CFA), Accredited Senior Appraiser (ASA) specializing in business valuation from the American Society of Appraisers, and Certified Licensing Professional (CLP).

Debra Y. Hughes

Blue Cross Blue Shield Association

Debra is an experienced legal strategist who supports large global brands develop, leverage and protect innovative products, services and social initiatives. Debra is a trusted advisor that communicates business-centric legal solutions to senior executives regarding market expansion, risk management, and global intellectual property licensing and enforcement.

In August of 2020, Debra was appointed to the Blue Cross Blue Shield Association's Diversity Equity and Inclusion Advisory Committee. Debra served on the INTA Board, the INTA Brand Value Special Task Force and currently serves as the Co-Chair for the Brand Valuation and Evaluation Sub-Committee of the Commercialization of Brands Committee. Aligning with her passion to advocate DEI issues, Debra current serves on the Board of the INTA Foundation as Treasurer. The INTA Foundation is a charitable organization working to expand educational and professional development opportunities in intellectual property for diverse, under-represented populations around the world.

Debra's commitment to volunteerism community service is further epitomized through her pro bono legal services as the General Counsel of Sigma Gamma Rho Sorority, Inc. an international non-profit organization with the mission to enhance the quality of life for women and their families through community service, programs, initiatives, and partnerships in the areas of education, healthcare, political action, and leadership development. Debra is frequently asked to consult and speak with professionals regarding client relations, operational best practices, diversity, equity and inclusion, and professional development.

Alicia Lloreda

Lloreda Camacho & Co

Alicia is a partner of Lloreda Camacho & Co since 1996 and is the director of the department of Intellectual Property. She is internationally recognized for creating legal strategies to garner protection for trademarks and patents for our clients.

Alicia earned a law degree from the Universidad del Rosario, a Master of Law from New York University, and a graduate degree in Financial Law from the Universidad de los Andes.

Her areas of expertise include trademarks, copyrights, patents, unfair competition, and dispute resolution in intellectual property and conflict mediation. She has a wide range of experience in handling trademark infractions (criminal and civil) and unfair competition cases. She is also adept at a wide range of conflict resolution mechanisms, including mediation. Her main purpose is to reduce risk and optimize the business strategies of her clients. Regarding border measures, she has successfully protected the portfolios of our clients against forgery and is currently involved in the most important unfair competition cases in the country.

Alicia has worked extensively with the International Trademark Association (INTA) as a member of several committees. Alicia was the first Colombian lawyer to be a member of the Board of Directors of the INTA, serving from 2008 – 2010. She was named by INTA, Chair for the Commercialization of Brands Committee for the 2022 -2023 period. She is also a member of the Trademark Mediators Network and the Leadership Committee. She currently serves as the Director of the Leadership Link Subcommittee, part of the Leadership Committee, and is a member of the Program Advisory Council.

Alicia was recognized as the "IP Lawyer of the Year" in Colombia in 2018 by Best Lawyers. She received the Chambers Women in Law Recognition Award in the same year, and Best Intellectual Property Lawyer in Latin America by Euromoney LMG. Alicia has been ranked by Chambers and Partners as a Band 1 lawyer in Intellectual property for several consecutive years. She as also been recognized as leading lawyer by The Legal 500, WTR, and Managing IP.

Dilina Abudurexiti

Keystone Strategy, LLC

Dilina joined Keystone in 2021 and is currently a Consultant II in the New York office. She has a BA in Philosophy, Politics, and Economics from the University of Pennsylvania and an MBA and MS from the University of Oklahoma. In her role at Keystone, Dilina has worked with major tech companies on matters relating to strategy, transfer pricing, M&A, and anti-trust and competition. Prior to joining Keystone, Dilina had experiences in strategy at a tech startup, biotech consulting, and founding a sustainable medical device startup.

$i++ ?>

Barbara Berdou

Founder

Berdou Attorneys

With over 25 years of experience, Barbara Berdou has led Berdou Attorneys, a boutique IP firm founded in 2005, to tremendous growth throughout sub-Saharan Africa.



In addition to her undergraduate and post graduate law degrees, Barbara has a Master's degree in Intellectual Property Law, and is a Notary Public. She has extensive experience with the commercialization of IP, IP litigation, alternative dispute resolution, and filing and prosecution of trade marks. She believes in partnering with her clients to maximize the value, protection and enforcement of their IP assets. She serves on council with the South African Institute of Intellectual Property Law (SAIIPL).



Barbara is an animal lover, and enjoys exploring her creative side with art, various crafts, and gardening. She's an avid DIYer, and has tried her hand (with various levels of success) at plumbing, appliance repairs, basic electrical work, and more general household repairs.

$i++ ?>

Brian Buss

CBIZ FCG Intellectual Property Consulting

Brian Buss, a Director with the Forensic Consulting Group of CBIZ, specializes in intellectual property valuation and expert testimony. A Chartered Financial Analyst (CFA) with 25 years of experience in valuations, financial analysis, and corporate finance around the world, Brian provides strategic advice and valuations for owners of intellectual property portfolios, expert testimony regarding economic damages, valuation, and IP asset apportionment in civil litigation, and valuations of trademarks, patents, copyrights, brand assets, trademarks, trade secrets, technology assets, and intangibles.

As an expert witness, Brian has provided expert opinions and testimony on economic damages, IP infringement, trade secret misappropriation, profit apportionment, and defamation both in Federal Court, State Court, US Tax Court, US arbitration and international arbitration.

As a valuation consultant Brian has worked with multi-national corporations, not-for-profit organizations and closely held local businesses to evaluate and identify IP portfolios and revenue models, analyze license transactions, compare acquisition offers, sell intangible assets, obtain new capital and resolve disputes.

$i++ ?>

Brian Daniel

Charles River Associates, Inc.

Brian M. Daniel has managed valuation, litigation, and strategy assignments in a wide variety of manufacturing, retailing, and service industries.

In the context of corporate transactions, Mr. Daniel has authored numerous intellectual property appraisal and business valuation reports and managed a wide range of projects involving trademarks, patents, and legal entities for purposes of supporting tax and financial reporting requirements.

In the context of litigation, Mr. Daniel has significant experience with trademark, patent, trade secret, copyright, and other matters involving accounting, finance, economics, marketing, and statistical issues. He has testified on matters including the determination of economic damages and monetary relief in deposition and in federal district court. Mr. Daniel holds the designations of Chartered Financial Analyst (CFA), Accredited Senior Appraiser (ASA) specializing in business valuation from the American Society of Appraisers, and Certified Licensing Professional (CLP).

$i++ ?>

Crispin Ferris

Keystone Strategy, LLC

Crispin joined Keystone in 2021 and is an Associate in the New York office. Prior to Keystone, he worked at Stax, conducting M&A commercial due diligence for PE firms. Crispin has also worked at Goldman Sachs and Enel X. He was drawn to Keystone's novel approach to problem solving at the intersection of strategy, technology, and litigation. Crispin majored in Finance with minors in Urban Studies and International Affairs at Northeastern University.

$i++ ?>

Krista Holt

Econ One Research

Krista Holt is a Managing Director at Econ One Research, Inc. She testifies at trial in patent, trademark, trade secret, copyright, false advertising, antitrust, class action, and breach of contract cases on analyses of lost profits, price erosion, determination of reasonable royalties, accounting of defendant's profits, restitution, domestic industry, injury, commercial success, intellectual property valuations, marketing, and patent and trademark surveys. Ms. Holt provides testimony on economic damages, valuation, marketing, survey and licensing matters in intellectual property, antitrust, and other complex litigation disputes before federal and state courts, the Court of Federal Claims and the International Trade Commission, as well as in mediation and arbitration matters. Additionally, Ms. Holt serves as a court-appointed mediator in trademark disputes.

$i++ ?>

Sydney House

Keystone Strategy, LLC

Sydney is a Consultant II in the Seattle office and joined Keystone in 2018 after receiving her B.A. from Dartmouth College in Economics and Government. At college, Sydney participated in both cognitive and computational neuroscience research and was president of the Greek Honor Society. She is passionate about using neuroscience and technology to better understand how individuals and societies make decisions.

$i++ ?>

Debra Y. Hughes

Blue Cross Blue Shield Association

Debra is an experienced legal strategist who supports large global brands develop, leverage and protect innovative products, services and social initiatives. Debra is a trusted advisor that communicates business-centric legal solutions to senior executives regarding market expansion, risk management, and global intellectual property licensing and enforcement.

In August of 2020, Debra was appointed to the Blue Cross Blue Shield Association's Diversity Equity and Inclusion Advisory Committee. Debra served on the INTA Board, the INTA Brand Value Special Task Force and currently serves as the Co-Chair for the Brand Valuation and Evaluation Sub-Committee of the Commercialization of Brands Committee. Aligning with her passion to advocate DEI issues, Debra current serves on the Board of the INTA Foundation as Treasurer. The INTA Foundation is a charitable organization working to expand educational and professional development opportunities in intellectual property for diverse, under-represented populations around the world.

Debra's commitment to volunteerism community service is further epitomized through her pro bono legal services as the General Counsel of Sigma Gamma Rho Sorority, Inc. an international non-profit organization with the mission to enhance the quality of life for women and their families through community service, programs, initiatives, and partnerships in the areas of education, healthcare, political action, and leadership development. Debra is frequently asked to consult and speak with professionals regarding client relations, operational best practices, diversity, equity and inclusion, and professional development.

$i++ ?>

Cheryl Kessler

CBIZ Forensic Consulting Group

Cheryl is an expert in business valuations and forensic accounting specializing in valuation opinions for marital dissolutions, gift and estate tax purposes, partner buyouts, mergers and acquisitions, ESOPs, and stock option plans (409a). For over 20 years, she has helped closely-held companies in various industries determine the value of their equity. She presents a credible, defensible, and easy to understand analysis of financial and complex valuation issues in concise reports and/or via expert testimony. She prides herself on timely, thorough, and cost-effective analysis. She also has the expertise to perform business valuations, income for support analysis and forensic accounting for family law and civil litigation cases. Additionally, she has significant experience as a §730 neutral expert and has been qualified as an expert in San Diego Superior Court.

$i++ ?>

Marc Lieberstein

Kilpatrick Townsend LLP

Marc is the co-chair of the Franchise Group and Retail & Consumer Goods industry team at Kilpatrick Townsend & Stockton LLP. His practice focuses on intellectual property licensing and franchising in retail/consumer goods and services areas, fashion/apparel and accessories, food and beverage, and commercial/industrial design, including the drafting, negotiation, and enforcement of license and franchise documents and agreements, as well as implementation of branding and commercialization objectives for clients via licensing and franchising.

$i++ ?>

Alicia Lloreda

Lloreda Camacho & Co

Alicia is a partner of Lloreda Camacho & Co since 1996 and is the director of the department of Intellectual Property. She is internationally recognized for creating legal strategies to garner protection for trademarks and patents for our clients.Alicia earned a law degree from the Universidad del Rosario, a Master of Law from New York University, and a graduate degree in Financial Law from the Universidad de los Andes. Her areas of expertise include trademarks, copyrights, patents, unfair competition, and dispute resolution in intellectual property and conflict mediation. She has a wide range of experience in handling trademark infractions (criminal and civil) and unfair competition cases. She is also adept at a wide range of conflict resolution mechanisms, including mediation. Her main purpose is to reduce risk and optimize the business strategies of her clients. Regarding border measures, she has successfully protected the portfolios of our clients against forgery and is currently involved in the most important unfair competition cases in the country.Alicia has worked extensively with the International Trademark Association (INTA) as a member of several committees. Alicia was the first Colombian lawyer to be a member of the Board of Directors of the INTA, serving from 2008 – 2010. She was named by INTA, Chair for the Commercialization of Brands Committee for the 2022 -2023 period. She is also a member of the Trademark Mediators Network and the Leadership Committee. She currently serves as the Director of the Leadership Link Subcommittee, part of the Leadership Committee, and is a member of the Program Advisory Council.Alicia was recognized as the "IP Lawyer of the Year" in Colombia in 2018 by Best Lawyers. She received the Chambers Women in Law Recognition Award in the same year, and Best Intellectual Property Lawyer in Latin America by Euromoney LMG. Alicia has been ranked by Chambers and Partners as a Band 1 lawyer in Intellectual property for several consecutive years. She as also been recognized as leading lawyer by The Legal 500, WTR, and Managing IP.

$i++ ?>

Trevor Longchamps

International Trademark Association

Trevor has been a member of INTA's finance team for six years. He is the finance business partner for INTA's representative offices in Brussels, Beijing, Singapore, and Santiago, as well as the member experience department, communications department, and the Annual Meeting. As the finance business partner for these departments, he is responsible for accounting and financial reporting as well as assisting the department heads with budgeting and forecasting. He is also the administrator of INTA's financial reporting and budgeting software, which involves building financial reports and overseeing the software's functionality. Trevor attended Babson College where he received a Bachelor of Science in Business Administration with a concentration in finance.

$i++ ?>

Jeff Marowits

Keystone Strategy, LLC

Jeff Marowits is the President of Client Services at Keystone Strategy where his practice focuses on IP, including patent, trademark and IP issues, transfer pricing, contractual disputes, business strategy and public advocacy. Mr. Marowits enjoys over 20 years of experience guiding top technology firms on crucial strategic legal and regulatory challenges. His work also includes partnering with global law firms, representing clients in the technology and social media industries. Mr. Marowits started his career as an IP attorney in top law firms and in 2002 he served as General Counsel for AirWave Wireless prior to joining Keystone in 2007.

$i++ ?>

Daniil Pak

Keystone Strategy, LLC

Daniil joined Keystone in 2022 and works as a Senior Consultant in the Boston office. Over the last 5 years, Daniil has advised multinational companies and financial institutions on matters including tax, regulatory compliance, and transfer pricing. Before joining Keystone, Daniil was a Manager at Ernst & Young in the financial services transfer pricing practice and holds a B.A. and M.B.A. from Brandeis University.

$i++ ?>