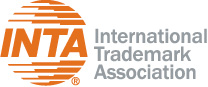 INTA Webinars
Empowering Indigenous Communities to Make Strategic Use of Intellectual Property
Recorded On: 04/06/2020
Register

Non-Member - $100
Corporate Member - $50
Associate Member - $50
Government - $25
Nonprofit - $25
Student Member - $25
Professor Member - $25
Honorary Member - $50
Emeritus Member - $50
INTA Staff - Free!
Strategic Partner Member - Free!
Join us as this expert panel of speakers will provide an introduction to the intersection between indigenous rights (and traditional knowledge) and trademarks (and intellectual property rights).
The speakers will discuss how this intersection affects brand owners in their regions.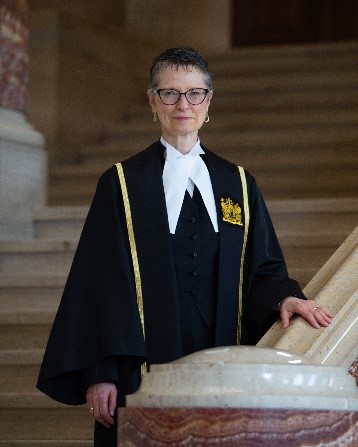 Justice Janet Fuhrer (Moderator)
Federal Court of Canada (Canada)
Justice Fuhrer studied law at Queen's University, where she obtained her LL.B. in 1985. She was called to the Bar of Ontario in 1987 and later obtained her LL.M. in e-Business from York University while working full time. She practiced in the intellectual property law field since her call to the bar until her appointment to the Federal Court in June 2019.
Justice Fuhrer spent the majority of her years in private practice as a partner of Ridout & Maybee LLP in its Ottawa office. She was a certified specialist by the Law Society of Ontario in Intellectual Property Law (Trademarks and Copyright). She is Past President of both the Canadian Bar Association and the Intellectual Property Institute of Canada. She was among the first Canadian members invited to become Fellows of the American Intellectual Property Law Association. She has served in various leadership roles with all three organizations, as well as with the Ontario Bar Association and the International Trademark Association. Prior to her appointment, she was a frequent speaker at national and international conferences on intellectual property law topics.
Justice Fuhrer taught the Trademarks and Unfair Competition Law Course at Queen's University Faculty of Law the fall of 2016 and served on the Dean's Council for about six years up until her appointment. She is a previous associate editor of the Canadian Patent Reporter and a former chair of the Trademark Agents Examination Board.
$i++ ?>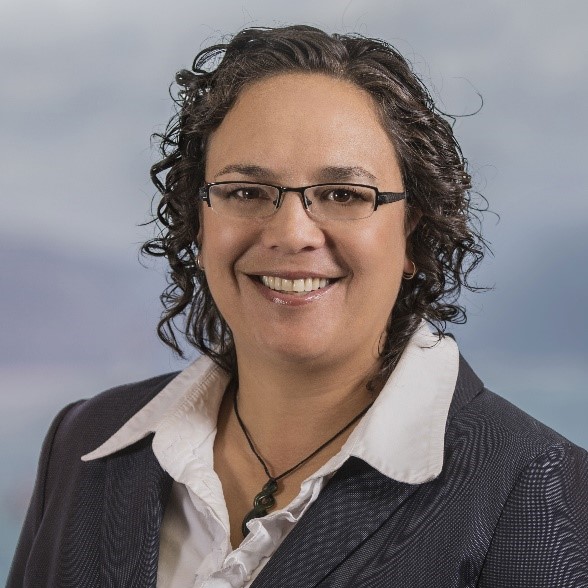 Lynell Tuffery Huria
AJ Park (New Zealand)
Lynell has found her home at AJ Park, having joined the firm in 1990, aged just 16, while studying to become an actuary. Five years later, she was invited onto AJ Park's trademarks team and began studying towards her law degree.
'AJ Park really provides an environment where people can grow and develop,' she says. 'I've been given many wonderful opportunities at this firm, and I'll always be grateful for them.'
Lynell keenly follows international debates on the protection of indigenous culture around the world. She is particularly proud of her work over the years on the INTA Indigenous Peoples' Rights Subcommittees. It saw her involved in drafting submissions on new legislation for the protection and recognition of indigenous rights across the globe.
Lynell was recognized for 'overseeing much of the ensemble's "extensive presence in the Pacific Islands"' in the 2019 edition of the WTR 1000. She was also selected for inclusion in the first-ever WTR Global Leaders 2019, a publication which features the 'best of the best' in trademark practice and shines a spotlight on those that lead the way across the trademark industry.
Lynell featured in the 2017 World Trademark Review (WTR) 1000 rankings, where she was described as 'a go-to for US corporations with interests in New Zealand' and called a 'guru' for trademarks relating to the Pacific Islands.
Lynell is also the Chairperson of the Indigenous Peoples' Rights Subcommittee for the International Trademark Association (INTA).
$i++ ?>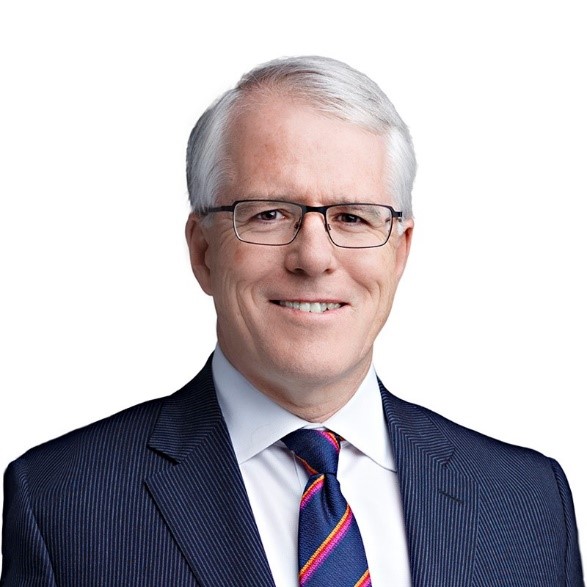 Robert A. MacDonald
Gowling WLG (Canada)
Mr. MacDonald is a graduate of Carleton University (B.A., 1978) and the University of Ottawa (LL.B., 1981). He was called to the Ontario Bar in 1983 and is a Registered Trademark Agent. He is an advocate in the Federal Court of Canada and before the Opposition Board.
Since his call to the Bar, Mr. MacDonald has worked within the Gowling WLG IP group, with particular focus on trademark law including prosecution, licensing, oppositions and litigation in the Federal Court. He is recognized as a leading trademark practitioner by The Best Lawyers in Canada, Managing Intellectual Property, Who's Who Legal, WTR1000 and by Chambers Global. He is also recognized in the 2019 LEXPERT/American Lawyer Guide to the Leading 500 Lawyers in Canada. He served for several years on the Law Society of Upper Canada's Committee for the Certification of Specialists in IP and is certified as a specialist in Trademarks.
Mr. MacDonald is an active participant in IPIC, CBA, INTA and Marques and has served on various committees within those organizations. He is past Chair of the Intellectual Asset Management Team within Marques. He is the Chair of the of INTA's Regional Indigenous Rights Analysis (Americas) Sub-Committee. Mr. MacDonald has presented talks to various organizations on issues relating to Canadian and Russian trademark laws. Mr. MacDonald was a lecturer at the Advanced Practical Trademarks Course offered by IPIC and the McGill University Centre for Continuing Education.
In addition to his practice, Mr. MacDonald is actively involved in the management of Gowling WLG and has held various positions over the years. In particular, he was the Managing Director of the Gowling WLG Moscow office for ten years and he is currently the co-head of the IP practice group within Gowling WLG.
Mr. MacDonald is the Chairman of the Board of the Thirteen Strings Chamber Orchestra.
$i++ ?>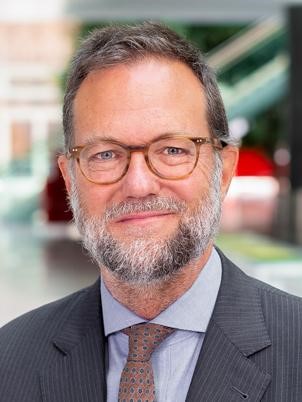 Wend Wendland
World Intellectual Property Organization (WIPO) (Switzerland)
Wend Wendland has some 30 years' experience in intellectual property, in both the private and public sectors. He practiced law as a partner of a leading South African law firm, Webber Wentzel, from 1987 to 1997, before joining the World Intellectual Property Organization in Geneva, Switzerland, where he became a Director in 2008.
For the last many years, he has devoted himself to multilateral norm-setting and capacity-building at the interface between intellectual property and global issues such as biodiversity, food and agriculture, cultural heritage and human rights.
Mr. Wendland is passionate about economic, social and cultural development in developing and least-developed countries. In his work, he travels widely and is familiar with the conditions in many countries in all regions. He maintains a wide network of senior-level contacts within government departments, diplomatic missions, regional organizations, industry, civil society and academia.
Mr. Wendland is also an Adjunct Professor, Faculty of Law, University of Cape Town, South Africa. He publishes extensively and is a frequent speaker at conferences. He was born in Cape Town and resides in Geneva, Switzerland.
$i++ ?>
A General Certificate of Attendance is available for participants who are located outside of the United States.
CLE for the following states have been approved and a certificate of attendance is available for download:
Florida
Illinois
Indiana
Washington
A note about NY State CLE:
Although we currently track attendance by log in and log out times, the New York Continuing Legal Education Board specifically requires a verification code be entered during the program to ensure attendee engagement. NY State has notified us that they will not be able to approve CLE for past webcasts. We are currently working to implement a verification system that will meet these requirements for future webcasts.
Additional states will be added as they are approved. Please email memberoperations@inta.org with any questions.

Key:

Complete

Next

Failed

Available

Locked
04/06/2020 at 11:00 AM (EDT) | 75 minutes
04/06/2020 at 11:00 AM (EDT) | 75 minutes
Certificate of Attendance (Non-US)
Live and Archive Viewing: No credits available and certificate available
Live and Archive Viewing: No credits available and certificate available
Up to 1.25 CLE credits available | Certificate available
Up to 1.25 CLE credits available | Certificate available