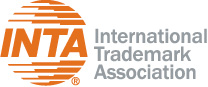 INTA Webinars
Current Trademark Issues in Brazilian Federal and State Courts
Recorded On: 07/13/2020
Register

Non-Member - $100
Corporate Member - $50
Associate Member - $50
Government - $25
Nonprofit - $25
Student Member - $25
Professor Member - $25
Honorary Member - $50
Emeritus Member - $50
INTA Staff - Free!
Strategic Partner Member - Free!
Join us for this webcast to hear two prominent IP judges from Rio de Janeiro and São Paulo, from two different court jurisdictions, as they discuss their experiences deciding cases involving trademark invalidation and infringement issues while working remotely during the COVID-19 pandemic.

The judges will discuss the following issues:
The difference of Court jurisdiction when requesting invalidation or arguing infringement;
The possibility of a suspension of an infringement lawsuit because an invalidation lawsuit has priority;
Recent trademark decisions;
Legal and procedural adaptations to continue working in full compliance with the guidelines from World Health Organization.
This webcast is brought to you by INTA's Enforcement Committee's Judges Workshop Task Force.
(This webcast will be 75 minutes in length.)

Judge Márcia Maria Nunes de Barros
Federal Court of Rio de Janeiro, Brazil
Judge of the 13th Federal Court of Rio de Janeiro, specialized in pension and intellectual property, Coordinator of the Intellectual Property at EMARF (Federal Court of the 2nd Region School of Judges), Masters in Public Policy, Strategies and Development from the Federal University of Rio de Janeiro (UFRJ) and Fiocruz, current member of operating group of National Intelligence National Center of Federal Court.
$i++ ?>
Judge Luis Felipe Ferrari Bedendi
State Court of São Paulo (1st Business Chamber), Brazil
Judge of the Court of Business Conflicts and Conflicts Related to Arbitration of Sao Paulo City from Sao Paulo Court Justice (Juiz das Varas Empresariais e de Conflitos Relacionados à Arbitragem da Cidade de São Paulo do Tribunal de Justiça de São Paulo), since 2017; Judge of São Paulo Court of Justice since 2012.
$i++ ?>
Gabriel Di Blasi (Moderator)
Di Blasi, Parente Attorneys & Associados (Brazil)
Gabriel Di Blasi is managing partner of Di Blasi, Parente & Associados, an Intellectual Property Law firm founded by him 32 years ago.
As an industrial engineer, industrial property agent and a lawyer, his practice covers national and international issues, including patents, industrial design, business secrets, cultivars, licensing and franchise agreements, management of technology and technological innovation. Gabriel's prosecution' and litigation' practice embrace a wide array of industries, including agribusiness, pharmaceutical, medical device, animal health, agrochemicals, green tech, biotech, telecommunication, mechanics, oil and gas, among others. Gabriel also, focused on regulatory matters and is particularly involved with ANVISA, ANEEL, ANP and among others measures in Brazil.
$i++ ?>
Eriça Tomimaru (Moderator)
Di Blasi, Parente Attorneys & Associados (Brazil)
Eriça Tomimaru is an attorney-at-law and holds the title of Specialist in Intellectual Property Law issued by the Superior de Advocacia (ESA/SP). Ms. Tomimaru has also completed an exchange course in International Law and Trade Relations at Fukushima University (Japan). Ms. Tomimaru is currently completing her graduate specialization studies in Corporative Law and Compliance, as well MBA in Public Management, both in Superior de Advocacia (EPD/SP). Her main focus has been providing legal advice and assistance involving patents, trademarks, unfair competition, trade dress issues, public affairs and antipiracy measures. In addition, she is head of Legal Department at Instituto de Relações Governamentais
$i++ ?>
A General Certificate of Attendance is available for participants who are located outside of the United States.
CLE is not available for this webcast. Please email memberoperations@inta.org with any questions.
Key:

Complete

Next

Failed

Available

Locked
Current Trademark Issues in Brazilian Federal and State Courts
07/13/2020 at 11:00 AM (EDT) | 75 minutes
07/13/2020 at 11:00 AM (EDT) | 75 minutes
Certificate of Attendance (Non-US)
No credits available | Certificate available
No credits available | Certificate available