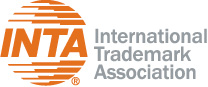 INTA Webinars
Business Transactions Webcast Series

CLE credit is now available. Please email cle@inta.org for more information.

Gain unique perspectives from experienced INTA members as they share their expertise on how intellectual property professionals protect their trademarks in corporate transactions and commercial agreements.

The series contains the following segments:
Trademarks in Business Transactions: Behind Closed Doors, Getting the Deal Done
Overview of Corporate Transactions and Due Diligence
Mergers, Acquisitions, and Divestitures: Managing Domain Names and Social Media Accounts in Transactions
Economic Aspects of Trademark Transactions—Valuation, Taxes, and Financial Planning
Dealing with Disputes—Enforcement, Infringement, Settlement, and Co-existence Provisions in Trademark License Agreements
Social Media Bloggers & Influencers
CLE for the following states have been approved and a certificate of attendance is available for download:

California
Connecticut
Illinois
Washington
Additional states will be added as they are approved.
Please email cle@inta.org with any questions.