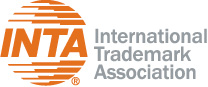 INTA Webinars
2018 Brands and Innovation Conference Day 2
Recorded On: 03/20/2018
International Trademark Association 2018 Brands and Innovation Conference - Day 2
CLE Pending. Please email cle@inta.org for more information.
Day 2
Keynote—Innovation for a Better Life, Better World
Session VI—Brave New World: Providing Advice When Innovation Outpaces the Law
Kathleen McCarthy, King & Spalding LLP (United States)
Luca Guidobaldi, Nctm (Italy)
Tiffany C. Li, Yale Law School (United States)
Session VII—Innovation and Ethics
Monique Joe, NBCUniversal Media, LLC (United States)
Lesley Fair, Federal Trade Commission (United States)
Prof. Alexander Krasnikov, Loyola University (United States)
Session VIII—Crisis Communications: Prepare, Prepare, Prepare!
Claudia Schulz, BM&A – Barbosa, Mussnich & Aragao (Brazil)
Barrett B. Golden, Joele Frank, Wilkinson Brimmer Katcher (United States)
John LaCour, PhishLabs (United States)
Session IX—Cryptocurrency: Is it the New Money or the Hot New Tech Stock?
Prof. Aaron J. Wright, Cardozo School of Law (United States)
Session X—What's New in the Fight Against Counterfeits
Paul Brown, UL LLC (United States)
Julien Dudouit, eBay Inc. (United States)
Heather J. McDonald, Baker & Hostetler LLP (United States)
Jules Miller, IBM Corporation (United States)
Session XI—How Innovation Is Changing the IP Industry
Conny Schmitt, Grunecker (Germany)
Cristina Carvalho, Arent Fox LLP (United States)
Tiffany Valeriano, TrademarkNow (Germany)
Dan Vavonese, United States Patent and Trademark Office (USPTO)(United States)
Key:

Complete

Next

Failed

Available

Locked